A road race is scheduled for Sunday during the European Championships in Munich. With Tim Merler at the helm, the Belgian team is hoping for victory. Edward Theon is confident after the poll: "Tim always has a chance if he ends up in a sprint."
The Belgian selection explored a large part of the course this afternoon. Especially since the first part was a little heavier than expected.
Edward Theon noted after the poll that "preparing for Munich is difficult here and there." "Fortunately, the hardest parts are far from the end, so that doesn't change our plan."
"Many other countries have also prepared for a sprint. Their choices are often determined around that. Of course you always have to pay attention to sudden fluctuations, but I see that it has just become a sprint."
You always have to watch out for sudden twists and turns, but I can see it turning into a fast sprint.
Because of the congestion in the city center, the Belgians decided not to fully explore the local tour of Munich just yet.
"Based on the particles we've seen, it looks like a typical city track with a few bends here and there. Luckily it's mostly wide roads, so I don't think it would be any more dangerous than any other sprints," Theon analyzes.
Watch the last straight line here:

Important U-turn

The Belgians have not yet explored the last kilometers. However, one kilometer from the end, there is still a full circle around the majestic Arc de Triomphe.
"This will really be a crucial point where we have to be in a good position. We have to take a good look at the corner tomorrow, but during the race we also pass a few times so I think we will know by the end."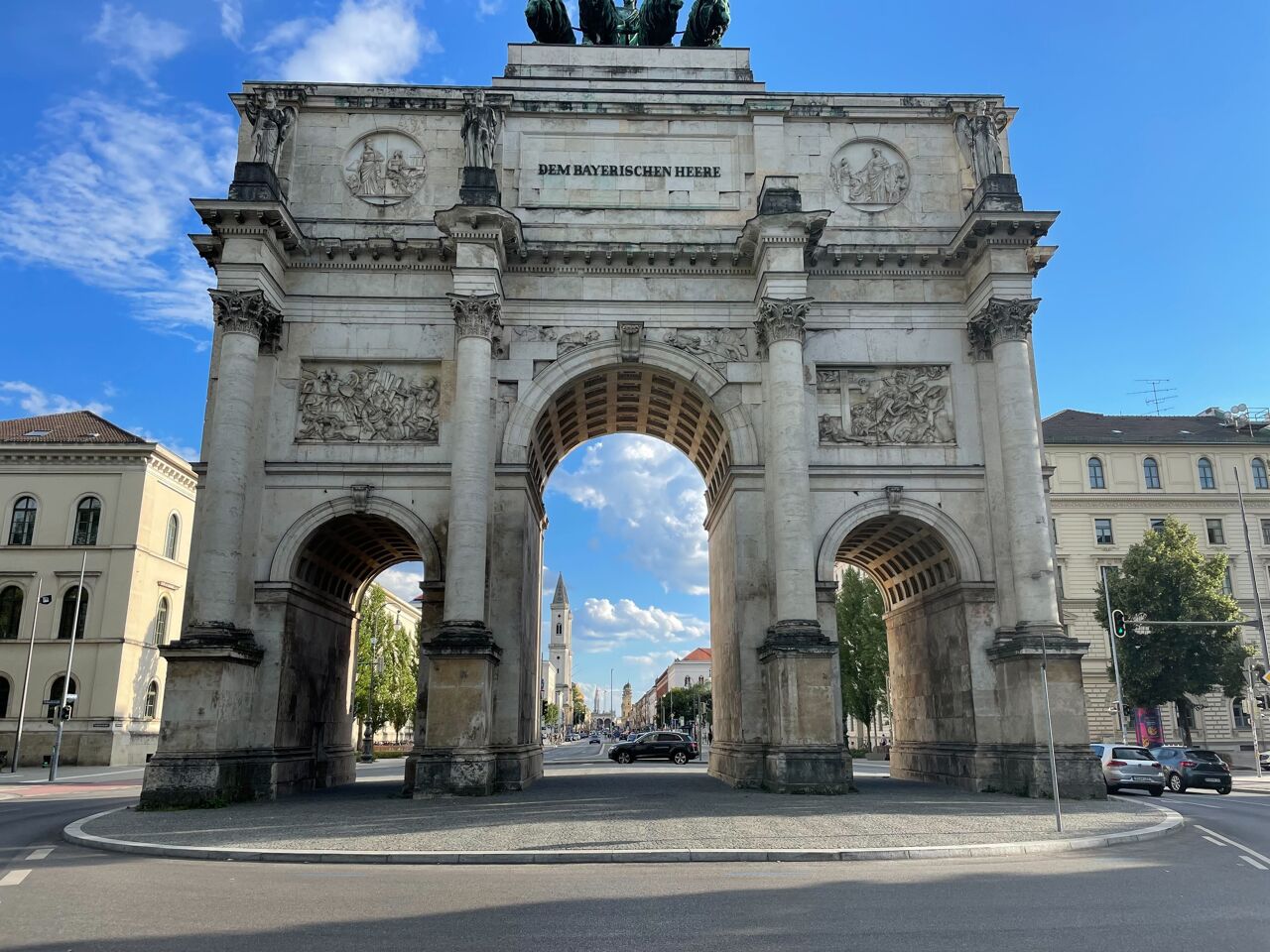 The wrap in the final stage revolves around the impressive Arc de Triomphe.
Edward Theon: "Merlier always had something left in the last kilometer"

Theuns has confidence in his leader for Sunday: "Tim always has a chance if he finishes in a fast race, especially if it's a tough race. He always has something left in the last kilometer. I think he's the strongest sprinter in the race."
With Alexander Kristof, Mads Pedersen, Arnaud Demarie and especially Fabio Jacobsen at the start, the competition is not easy. "There are a number of strong blocks out there, but we are definitely one of them."
"We have to rely on our strength. I hope we as a team can make a difference by bringing a good Tim into the last metres."
"Who's going to be Merler's last man? That hasn't been discussed yet, but Bert (van Lerberge) and Tim know each other pretty well, so I think it's a good choice to let him do the introduction," concludes Gentenar.
Edward Theon: "We must not be afraid of anyone"

"Reader. Unapologetic web fanatic. Student. Beer buff. Social media scholar. Alcohol advocate."