Within two months, two Belgian-Dutch skiers chose to replace their orange suits with the Belgian tricolor. It's about Isabelle van Elst and Dan van der Elst. Why do they choose our country and what are their ambitions? an introduction.
Isabelle van Elst and Dan van der Elst. Not a family, but two skiers who chose to leave Holland, the ski nation par excellence. Isabelle van Elst (25) has been working with the Dutch women's team for some time, but now she's moving to our country.
"I've reached a point where I have to make decisions," says van Elst. "I'd love to go to the Winter Olympics in 2026 with Belgian citizenship thanks to my mother. In the Netherlands, I've been leaning toward the Olympic standard for a few years, but I haven't had a lot of opportunities."
Van Elst promises to be a staple in Belgian speed skating. Her best times in the 500 and 1000m are well below the current Belgian records.
"In Belgian speed skating I can position myself more easily over several distances, so I can show myself at international tournaments and hope to win medals under the Belgian flag."
I hope I can show myself in international tournaments and win medals under the Belgian flag.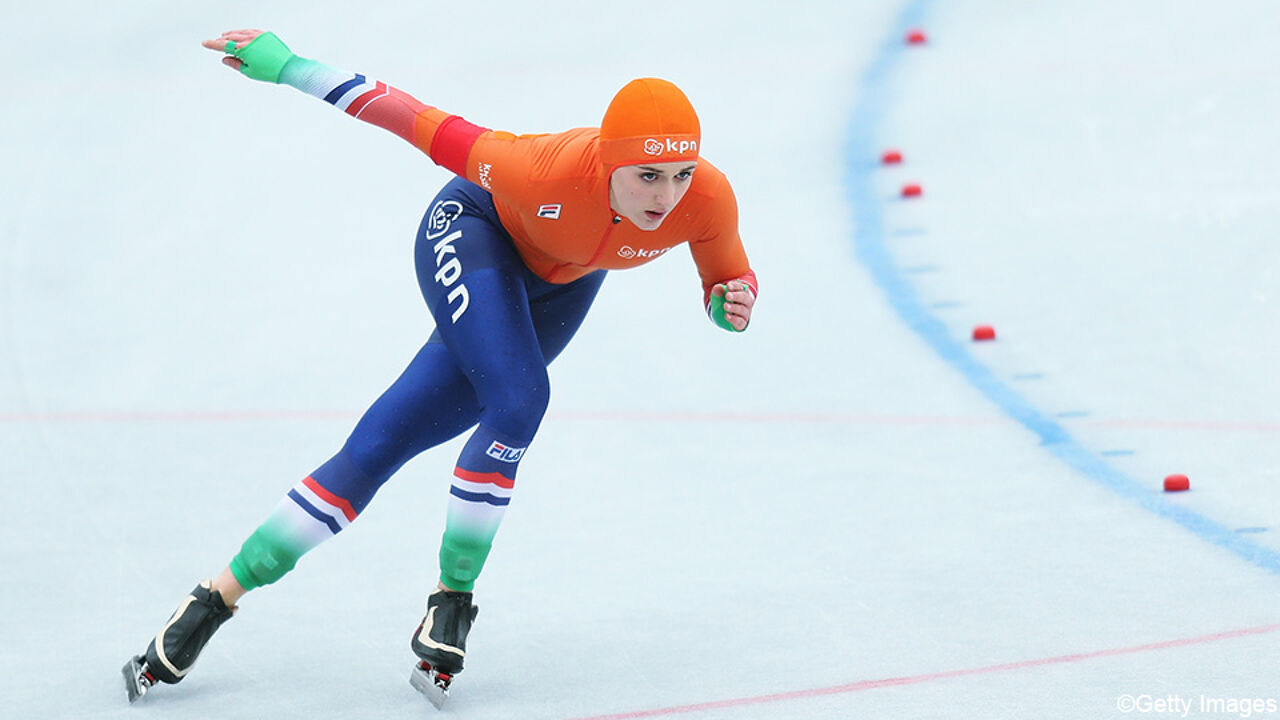 'Belgium is on the skating map, but it could be better'

Van Elst was born in Haarlem and has lived in the Netherlands all her life. She still has a lot of family members living in our country and, in her own words, feels "as Belgian as Dutch".
However, the skater will not spend much time in our country.
"I am currently training with the Norwegian national team. They have put together a complete plan for the Olympics in 2026. You can compare it a little to Bart Swings' schedule. He is training in Holland with his 'IKO Team' side by side."
"By the way, I spoke with Swings about my choice to switch to Belgium. He told me I should switch now because I could still experience a full Olympics. I know Hanne and Stijn Desmet much better. I lived in the same house with them in Heerenveen."
"Belgium has put itself well on the map with its recent success," van Elst continues.
"However, I think it can be done better. I hope that eventually we can take part in team races or team competitions with the Belgian women's team. For me, I now want to focus mainly on the 1000 and 1500 metres.
Belgium has put itself on the map with its ice skating success recently.
Another "new" Belgian

We will soon have a new Belgian male skater among the men as well. It's about Daan van der Elst (20). He also holds dual citizenship thanks to his mother.
"I was born in Antwerp and have lived here my whole life," says Van der Elst. I have officially moved to Heerenveen for a few weeks so that I can train with my new team."
"I got a lot of Dutch influences from my father, but above all I feel mainly Belgian. When Belgium plays the Netherlands on Friday, I will definitely vote for the Red Devils."
Despite his Belgian preference, Van der Elst is close to Dutch ski culture. His girlfriend is Ben Hirsman, a Dutch figure skater and the daughter of Martin Hirsman. He won a bronze medal at the World Cup and is now a ski analyst at NOS.
When Belgium plays the Netherlands on Friday, I will definitely vote for the Red Devils.
"The level of skiing in Belgium has gone up a lot and they have appealed to me to be a part of it. I spoke with the association and their project was definitely attractive to me. I also just started a new Olympics, so it was the perfect time to switch."
Van der Elst does not currently skate with seniors, although that will soon change.
"The goal is to advance to the first level this season. I hope to make contact as soon as possible. I have the greatest potential, especially in the 1500 metres."
"Reader. Unapologetic web fanatic. Student. Beer buff. Social media scholar. Alcohol advocate."