42′ – Goal – Aker Sylla (1-0)
89′ – Kemal Sowah continued to Edward Sobol

86′ – Jeremy Frimpong's follow up to Sardar Azmon

86′ – Follow Callum Hudson-Odoi by Nadim Amiric

83′ – Followed by Rafael Onedica, directed by Idir Ballanta

83′ – Andreas Skov Olsen continued to author Sissy Sandra

78′ – Yellow – Kamal Souh

68′ – Yellow – Cream Demerby

67′ – Mitchell Packer's follow up to Adam Hlujk

67′ – Robert Andreich continued to Kerim Demirbay

64′ – Ferran Gutgla's follow up to Roman Yarmacuk

62′ – Yellow – Robert Andrich

59′ – Yellow – Exequiel Palacios
Champions Leagueround 107-09-2022 21:00
dream scenario. Club Brugge opened its European campaign with an important home win against Leverkusen. After a header from Abacar Sylla (and thanks to the struggling Leverkusen goalkeeper) the money continued to be paid, but two German goals were disallowed. Next week the club will travel to Porto.
Club Brugge – Leverkusen in a nutshell:

Key moment: With 15 minutes left, Bayer Leverkusen makes the net shake twice. First, the VAR and referee saved Club Brugge, after which Patrick Schick was offside. Blue and black come with fear twice.
man of the match: "It looks like he played 5 years at Juventus and 5 years at Barcelona. That's how he plays football." Our radio operator Tom Bodwell spared no words of praise for Abakar Sylla. The 19-year-old Ivorian not only scored a goal, but was also very mature in defence.
noticeable: Tonight, Club Brugge has only had 8 out of 45 at home in their last 15 CL matches. Now the prize is immediately on the first day of the new campaign. The club did not miss its start.
A fatal mistake by goalkeeper Hradecky

According to goalkeeper Mignolet, Club Brugge had to make progress in the Champions League mainly at the defensive level.
Just like scoring 20 goals in the basket last year, the goalkeeper naturally wanted to rule it out. So the start of the match was equal. Regulation prevailed for both teams, and Leverkusen was the injured animal.
This led to a slow pace. Diaby was the man who caused the danger. Once he was close, but Mignolet pushed the shot well towards the post.
Then things went less well for his colleague on the other side. Sila headed a corner kick on goal and Hradiki pushed the ball into his team's goal. Fatal error from Bayer Leverkusen goalkeeper.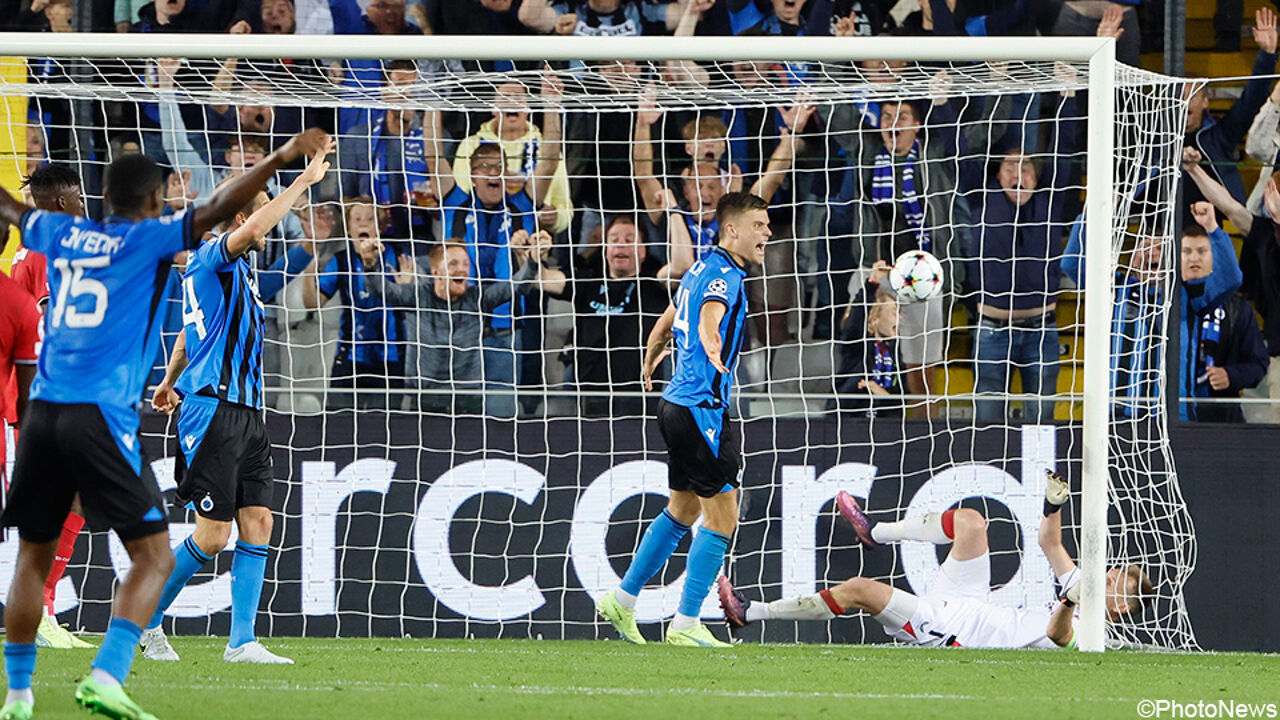 The club escapes up to 2 times

Jan Briddle would be the worst. The first 3 points have been raised. Also because Leverkusen's pressure was futile. Although it was still shaking.
Hudson-Odoi cut a good cross and the leather flew out, too. VAR called referee Peljto to the screen, and Tah was offside with a fingernail. Schick also scored from the post and Mignolet, but the Czech was offside as well.
In the final cut, Mignolet had a great show on his hands so Jan Breydel's party could start. The head is absent for Brugge in the Champions Ball.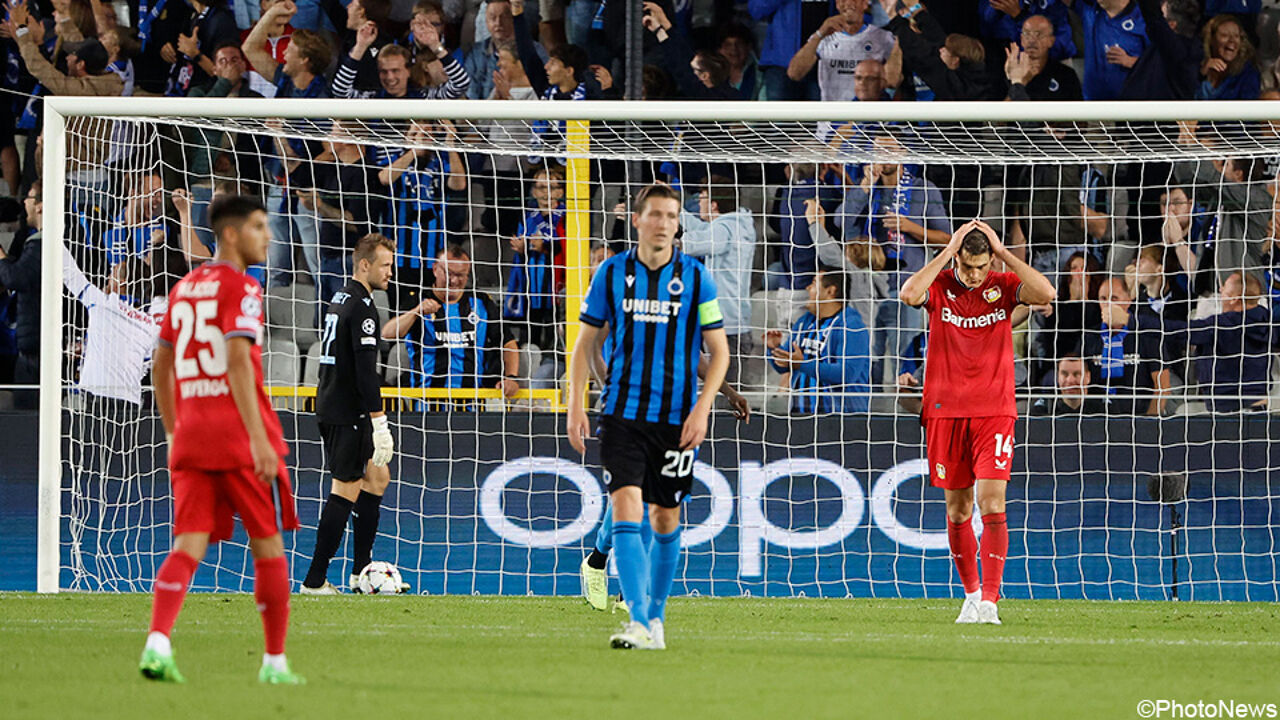 Silla: "Childhood Dream"

Brandon Michael: "We are growing as a defence. We try to be as high as possible and make the spaces as small as possible and we succeeded today. We give few chances. We were lucky with this goal that was not allowed. We played a good game and that is more than enough to get 3 points."
the earliest sila: "It is a pleasure to win this victory today. I have no words for it, it is my childhood dream. My first Champions League match and immediately my first goal."
Hans Vanaken: We wanted to start this campaign well. We did it. The first half was very good on our part. We showed the level of CL there. In the second half it was more about staying. We came out very little ourselves and were under pressure."
Casper Nielsen: "I think we have some chances. If we were a bit sharper in the third area, we could create more. Anyway, we had a game plan and I think the first half was very good. I think they were a little surprised in the way we played football, it was difficult." They have to get out of that pressure, they didn't know what to do, we still have a lot to learn from the second half but the way we fight and run for each other, that's the spirit. If you want to get points in these matches."
"Reader. Unapologetic web fanatic. Student. Beer buff. Social media scholar. Alcohol advocate."