At Moorkensplein Restaurant, Stoked presents the building where Bistrot Miro used to be. Stoke is the brainchild of Paul Melville (36) and Zsu Meszaros (33) and goes beyond a restaurant. Stoked is a food truck, a catering company and above all a way of working. "Cooking with honest and local products is the most important thing for us."
⁇
read more: From Bistrot Miro to Wine Bar Glou Glou: "The combination of the two is unacceptable"
As milk is busy in the kitchen, our eye falls on the menu. From croquettes and salads to spring rolls and burgers. "We offer a variety of choices, but mainly known for our bags. This is often confusing. They are pasties filled with meat and vegetables, so they have nothing to do with cakes coming from the baker, and certainly not with kitsch. In my home country of New Zealand, bags are a part of popular street food. Combining local products makes Stoke unique, "says Paul.
Paul and Zsu are clearly not ready for their culinary experiment, they have already come a long way. The couple met in London and then traveled around the world. Both traveled through Europe, New Zealand and Japan. "Our travel appetite was completely driven by discovering unique flavors and products. After passing these enormous palettes of flavors, we ended up at an organic farm. It felt right," said Zsu. With their extensive product knowledge, it was time to open their own restaurant.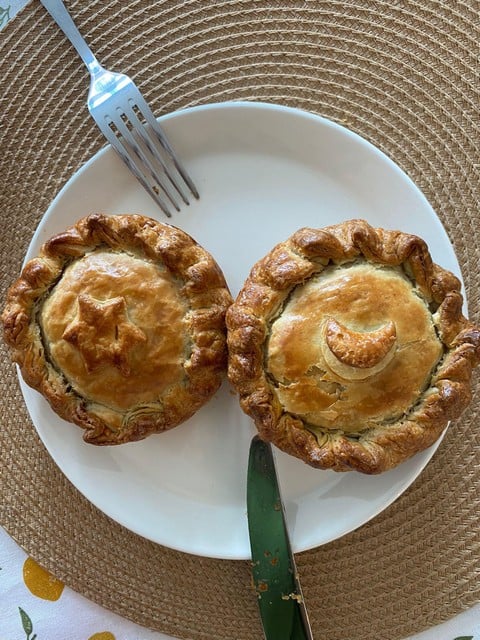 "I worked for Bistrod Miro myself, and I'm good friends with the owner. As soon as the case was told, I was immediately interested in doing something myself. "We mainly want to get people in touch with Stoke and see what happens next," said Paul.
What can you expect StocktA cozy texture and dishes with a clean and secular taste. From pasta-filled pastries to chicken with clear oriental-influenced chicken pastries. (VIP)
"Introvert. Communicator. Tv fanatic. Typical coffee advocate. Proud music maven. Infuriatingly humble student."