The second day of the rowing final did not give the Netherlands a second gold medal. The Kaiser-Paulis doubles women seemed to be winning gold in the light doubles category, but the pair floated shortly before the finish. It eventually turned to bronze. What a condemnation!
Unsupported two (m): Strong brothers

The Croatian brothers Martin and Valent Tsinkovic made history. They were able to take their second Olympic rowing title in a different category than they were four years ago in Rio de Janeiro.
Then they took the gold in the men's light double sculls, and today they did the same in the cocksless pair. This is the first successful male couple in history.
At 6'15 "29 officially the brothers were in the lead from start to finish.Romania and Denmark joined the stage.
This is the second gold medal for Croatia in Tokyo after gold in Taekwondo.
Two Coxswain (F): New Zealand top

In the women's coxless pair, the Olympic title went to New Zealand, a two-time world champion in this category and good for a world record in the semifinals yesterday.
Grace Brendercast and Kerry Cowler started Canada fast, but took a bit in half. They then did not escape their first Olympic title at 6'50 "19.
The Russian Olympic-flagged boat and Canada surprisingly picked up silver and bronze a short distance away.
This is New Zealand's first gold medal in Tokyo.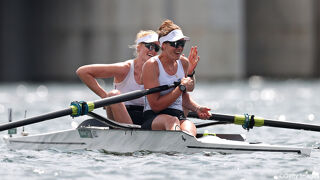 Light Double Two (F): Dutch play

The only Dutch boat in the water on the second day of the rowing final also won the fifth medal. Marieke Kaiser and Ills Paulis finished third in the women's light doubles. Although they will not be satisfied with it, after what happened in the last meter.
The Dutch pair got off to a great start. Halfway through, Kaiser and Paulis were in the lead and that lead only got bigger towards the end.
But at the finish line, things went wrong for the two Dutch women. Since the gold was already around their necks, they hit a float. Kaiser and Paulis finished 3rd when they went out.
Gold went to Italy at 6'47 "54, to France and the Dutch.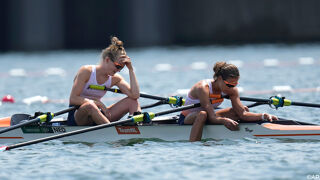 "Introvert. Communicator. Tv fanatic. Typical coffee advocate. Proud music maven. Infuriatingly humble student."