Hermine Peters narrowly missed a medal in the K1 500m final. Peters finished sixth in the final. Kayak partner Lize Broekx did not qualify for the A final and finished fifth in the C final.
Hermien Peters and Lize Broekx faced a difficult task at the start of the semi-finals. Only numbers 1 and 2 managed to qualify for the "A" final.
Lize Broekx wanted to show herself and got started quickly. The 29-year-old couldn't keep up with that pace. Boekx already knew what time it was mid-race and eventually finished in fifth, just over half a second off fourth. This place gave the right to get a ticket to the final b. So for Boekx it was the final C.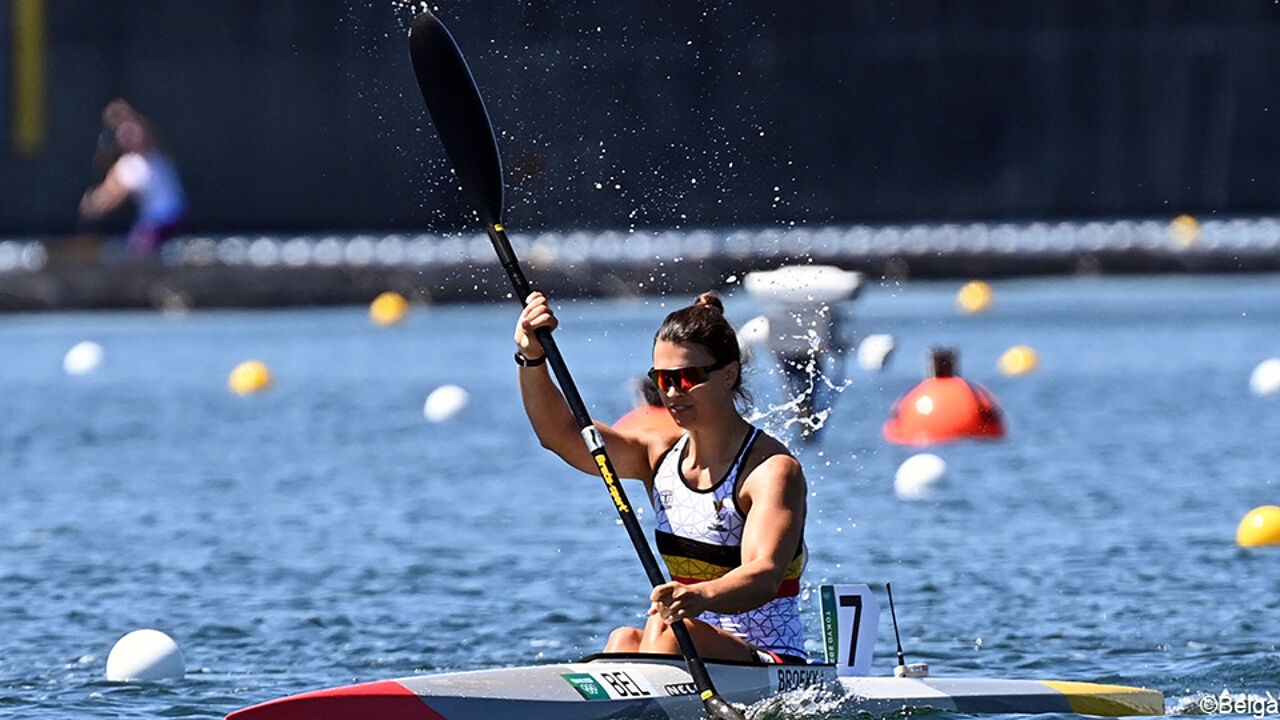 More success for kayak partner Peters

Then things went much better for kayak partner Hermine Peters. Peters managed to set the fastest time for all participants in the series and was confident of a good result today.
Halfway through the race, the 26-year-old Limburger was still third. But Peters was not upset and continued at her own pace.
With a very powerful final shot, Peters passed the King of New Zealand and made it to the final in second place in the semi-finals.
Broekx paddles to position 21

So there was no Final A or B for Lize Broekx, who still entered Final C. She finished fifth, and finished 21st in the K1500m.
Broekx started in good spirits, but after 250m I already had a solid buildup. Halfway through, Broekx was fifth. A site that could not be improved.
Boekx finished the race in 1'56" 842 and concluded her gaming adventure in 21st place in the K1 500m.
Strong start pushes Peters into sixth place

Hermine Peters set the fastest time of all qualifiers, and immediately after Broekx's Final C, he was at the start of the K1 500m final with the necessary ambition.
His nerves were frayed. After a false start, the eight contestants were allowed to try again. Peters got off to a stinging start. Halfway through the race, our compatriot is still on the medal track.
Peters couldn't keep up with this pace. In the second half of the race I slipped more and more. The 26-year-old still pressed everything and finished the race in 1'53" 716, good for a 6. The gold medal went to New Zealander Lisa Carrington.
Hermine Peters Program
Monday August 2
K2500M Series (with Lize Broekx)
1'48" 137 (fourth, to KF)
Transfer
Monday August 2
Quarter-finals K2500m
1'47" 649 (I, to HF)
Transfer
Tuesday August 3
K2500m semi-final rounds
1'39" 046 (V, to Final B)
Transfer
Tuesday August 3
B- End K2500 m
1'38" 475 (1e)
Transfer
Wednesday 4 August
K1 series 500m
1'47" 959 (I, to HF)
Transfer
Thursday August 5
Semi-finals K1 500m
1'52" 829 (Second, to Final A)
Transfer
Thursday August 5
K1 500m final
1'53" 716 (5e)
Transfer
Lize Broekx
Monday August 2
Heated K2500m (with Hermine Peters)
1'48" 137 (fourth, to KF)
Transfer
Monday August 2
Quarter-finals K2500m
1'47" 649 (I, to HF)
Transfer
Tuesday August 3
K2500m semi-final rounds
1'39" 046 (V, to Final B)
Transfer
Tuesday August 3
B- End K2500 m
1'38" 475 (1e)
Transfer
Wednesday 4 August
K1 series 500m
1'52" 476 (7, to KF)
Transfer
Wednesday 4 August
Quarter-finals K1 500m
1'49" 336 (second, to HR)
Transfer
Thursday August 5
Semi-finals K1 500m
1'54" 489 (V, to final c)
Transfer
Thursday August 5
C- Final K1 500m
1'56″842 (5e)
Transfer
"Reader. Unapologetic web fanatic. Student. Beer buff. Social media scholar. Alcohol advocate."