The major Dutch clubs have stopped talking about the Belgian-Dutch football competition. Let the Pro League know that.
Plans for a Belgian-Dutch football competition have been going on since the 1990s, but that dream is now alarming.
"The major Dutch clubs decided yesterday that there is currently not enough support among Dutch professional clubs for the establishment of BeNeLiga. They are postponing talks," a statement from the Belgian Association of Professional Clubs said.
The Dutch clubs that withdrew their strength from the project are: Ajax, PSV Eindhoven, Feyenoord, FC Utrecht, Vitesse, and AZ. They will hold a competition with 5 Belgian teams. The most recent plans included AA Gent, Club Brugge, Anderlecht, Standard and Racing Genk.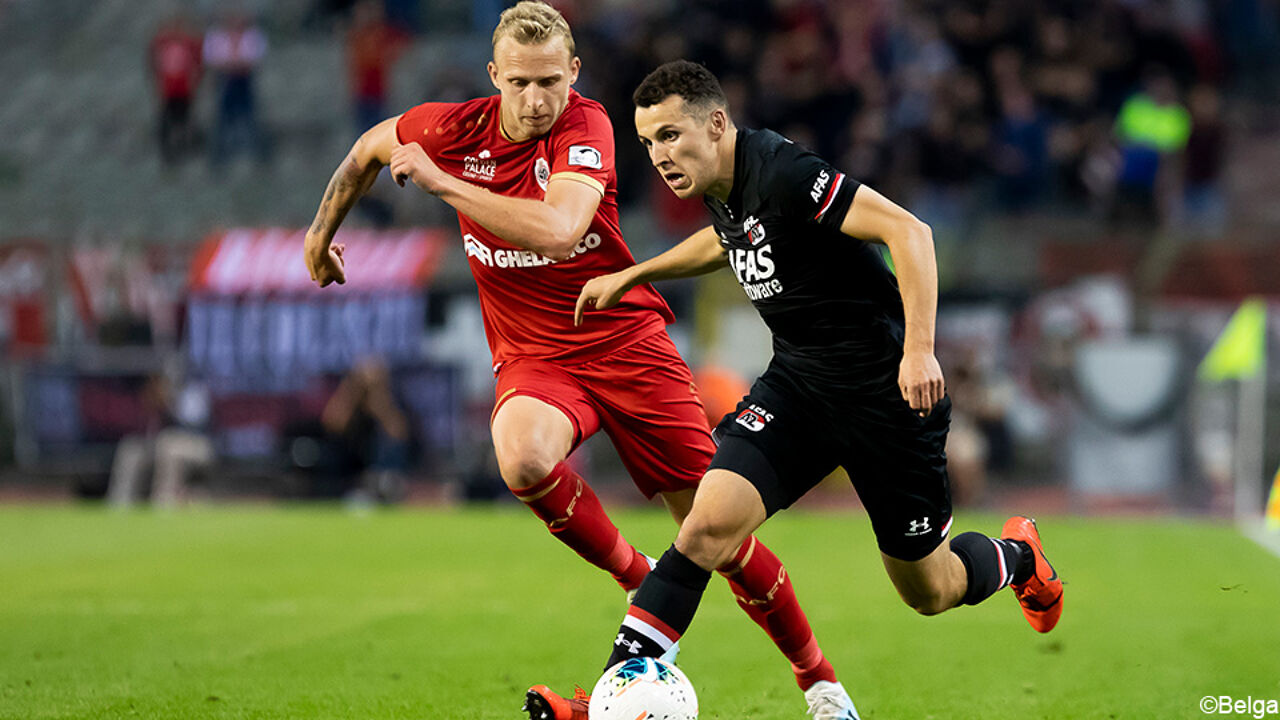 Three years ago, Antwerp and Alvetik faced each other in the European League.
'I've made progress in recent months'

"In recent months, serious progress has been made in BeNeLiga with a split season model," the Pro League continues.
He added that "a Dutch-Belgian delegation held a constructive meeting earlier this month
Meeting with the UEFA Summit led by President Ceferin. The major Dutch clubs are now halting the project, because the necessary support is lacking today."
The Professional League would like to say: "The fact that Dutch football is currently thriving, while Belgian clubs are having a difficult time, undoubtedly plays a role in this."
"The Pro League takes note of the Dutch position and wants it
months to take concrete steps to push the Belgian football club forward again
help."
"Lauren Barris – who will start as the new CEO tomorrow – and his team want to convince the Belgian clubs in the coming period that there is momentum here for better and more modern Belgian football."
The fact that Dutch football is currently booming, while Belgian clubs are having a more difficult time, undoubtedly plays a role.
Well in hand and basketball

"Reader. Unapologetic web fanatic. Student. Beer buff. Social media scholar. Alcohol advocate."