We're past the first edition of the renewed Women's Tour de France. On the final episode of Vive le Vélo, overall winner Annemiek van Vleuten took a lot of time to talk to Martin Vangramburn about the past week.
Annemiek van Vleuten has shown this round of strong examples of resilience. About a week ago in Paris, the Dutch woman was so sick that she could barely open her bag.
"I was really sick on Monday and thought I wouldn't make it to the end. I also had this sickness in my leg for a very long time, especially until stage five or six."
In the tough gravel stage, Van Vleuten had to pass, but her rivals didn't take advantage of her moment of weakness.
"They definitely could have put me off at the time. I intentionally didn't do any interviews after that. I played a lot of poker during my college days, so I knew I could hide a lot with sunglasses and a face mask!"
Read more below the image.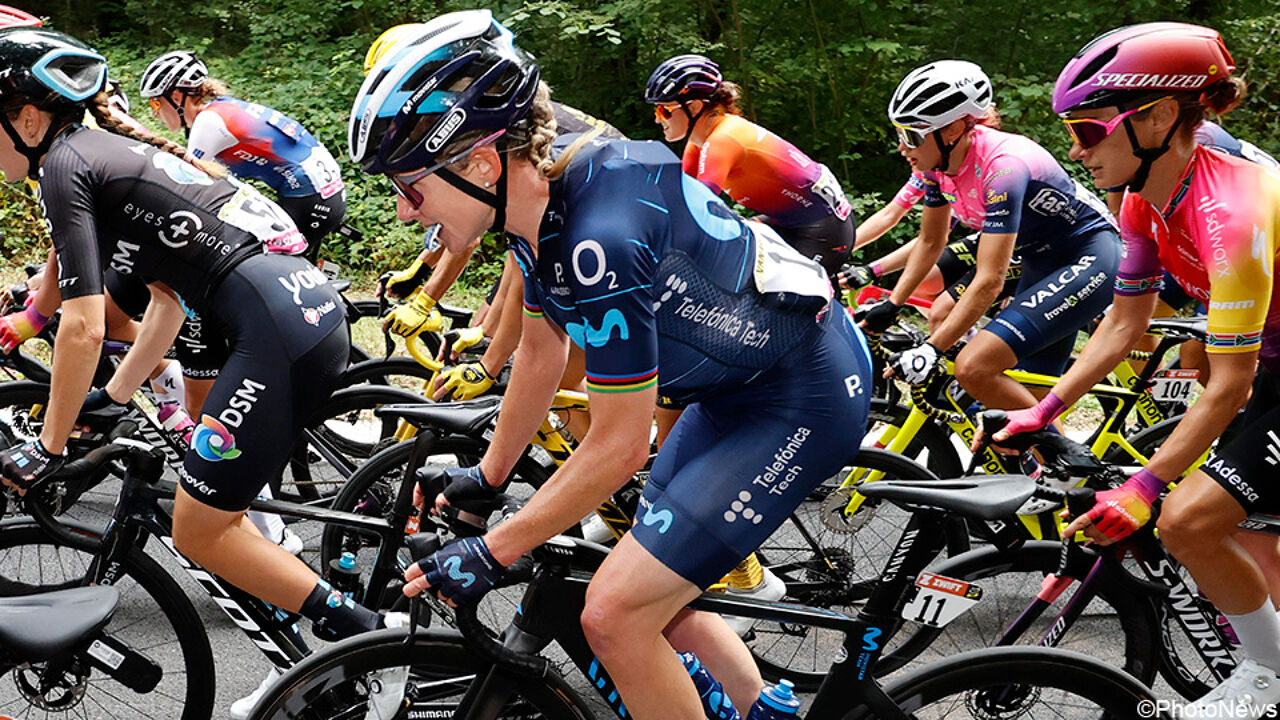 Annemiek van Vleuten at the start of the tour week.
Amazing moment after arriving at La Super Planche des Belles Filles on Saturday. Van Vleuten was the first to step up and immediately spoke to her mother through the camera.
"My dad passed away in 2008, so it's very special that I still have my mum to share these moments with. I just wanted to make the most of this moment, because I'm not on my phone that fast."
I really loved the moment Vingegaard was waiting for the Pogacar. Maybe some teams can learn something from the men's Tour de France.
Another amazing moment? Several forced changes to the bikes and the gears of its rivals when Van Vleuten stood still.
"I had a puncture and then was able to ride a colleague's bike who was actually quite small. After the next change I didn't have the bike computer with me, so I had to stop again."
"I think fair play is very important and I wouldn't have done that. I really loved the moment Jonas Weinggaard was waiting for Pojaccar."
"A few stages before that, Longo Borghini's luck was also bad, and then SD Worx also started to overclock. As a team we found this to be very unsympathetic at the time."
"Maybe some teams can still learn something from the Tour de France with the men, because everything is imagined."
Read more below the image.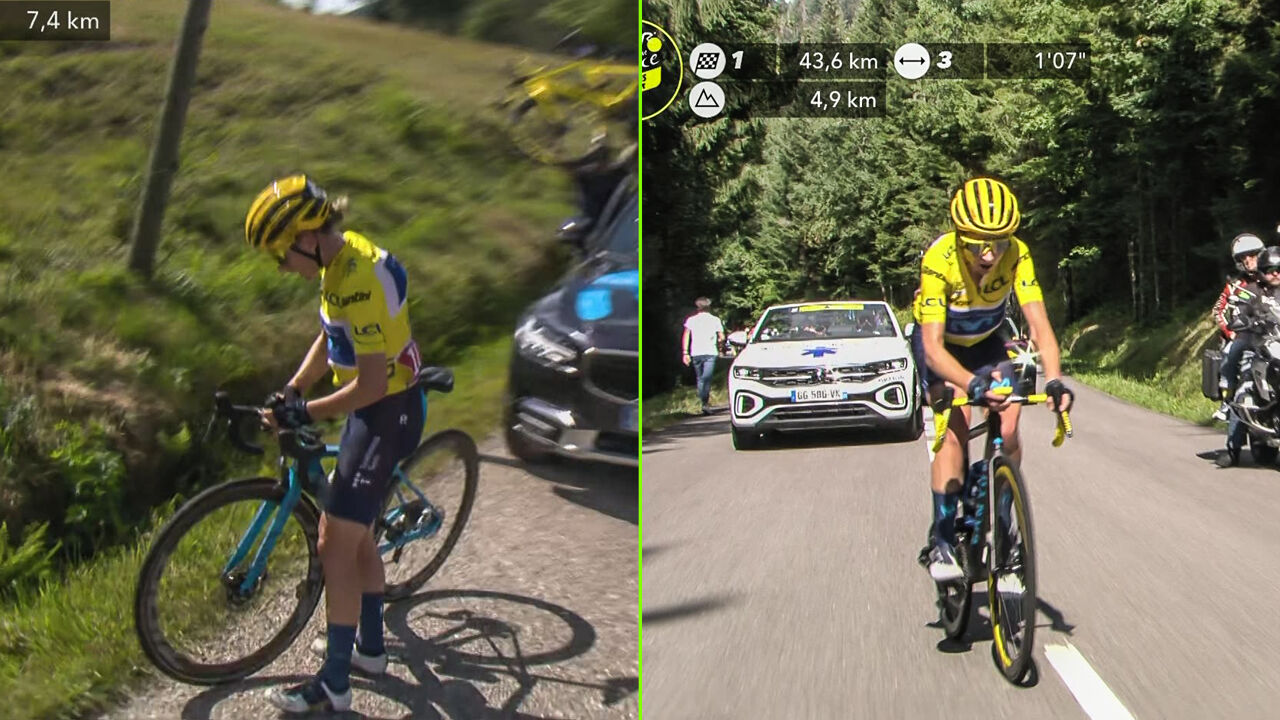 Van Vleuten had to stop several times to change bikes.
The first winner of the new round

A few weeks ago, Van Vleuten noticed that the yellow jersey didn't affect her much. How does she look now that she can keep him forever?
"The tour really exceeded my expectations. I did not expect it to be such a big event. Moreover, I am very proud to be able to win the first edition of this renewed edition of the Tour."
"I think the formula for this round is actually very good. It was a smart idea to start on the day the guys finish. I think the gravel stage is something that doesn't belong in the Tour. But for the sake of time trial!"
I find it annoying sometimes when other riders are told they have to train like me.
After her dominant win on Saturday, Van Vleuten quickly confirmed that not every rider can handle the volume of her training.
"I wanted to say this out of respect for my colleagues. I find it annoying sometimes that they are told they need to be trained like me. I am 39 years old and have been able to develop this for many years. Moreover, it is also in my genes."
"I want to be a role model in different ways. You don't have to be a perfect athlete to win the yellow jersey. 5% of the time I eat cake sometimes, I go to bed very late and have a glass or a beer of wine. There is not a single road that leads to Rome."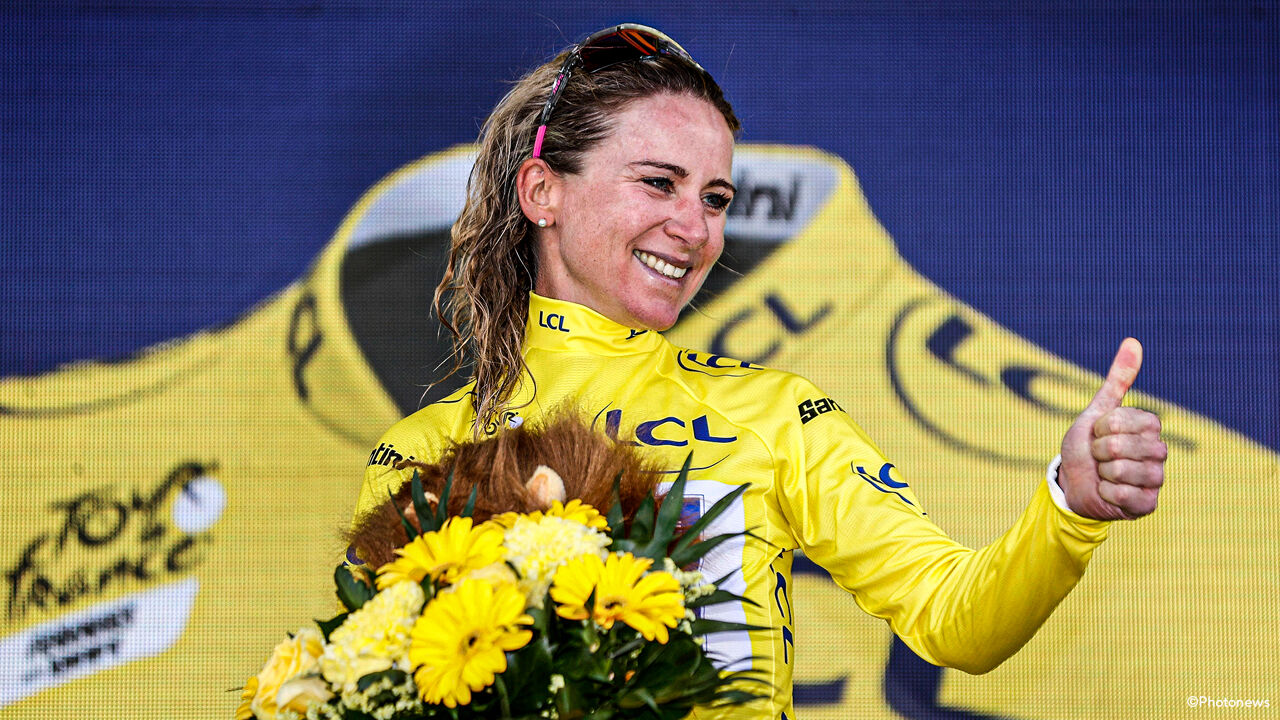 "Reader. Unapologetic web fanatic. Student. Beer buff. Social media scholar. Alcohol advocate."