28 okt 2023 om 23:03 Update: 6 uur geleden
South Africa won the Rugby World Cup for the second time in a row and fourth overall on Saturday. The 'Springboks' were too strong for New Zealand (12-11) in a thrilling final at Stade de France.
Four years ago, captain Sia Kolisi was also allowed to lift the Webb Ellis trophy. South Africa were also the best team in the world in 1995 and 2007. New Zealand missed out on a fourth World Cup title.
The 'All Blacks' played most of the match down a man. In the second minute, Shannon Frizzell received a yellow card and had to watch another ten minutes. After half an hour, captain Sam Kane was sent off for a shoulder tackle on Jesse Greal's face.
From then on, South Africa looked set to win the match, although the margin at half was small (12-6). Flyhalf Handrè Pollard kicked four penalties and his New Zealand teammate Richie Mo'unga did so twice.
The All Blacks are fighting back
After the break, New Zealand faced a tough task. The 'All Blacks' received a glimmer of hope when South African captain Kolisi also received a yellow card and a ten-minute penalty. New Zealand looked to have taken full advantage, but Aaron Smith denied a try.
Even after Kolisi's return, New Zealand broke through South Africa's defence. Beauton Barrett was able to push the ball behind the line with ease after some clever work from Mark Delia. New Zealand then trailed by a point and fought for everything.
South Africa faltered, particularly as Cheslin Kolbe saw out the final minutes due to a yellow card. Jordy Barrett had a chance to save New Zealand but failed to put a long penalty between the posts. South Africa then went on to win their fourth World Cup title.
Wereldkampioenen rugby
2023: Zud-Afrika

2019: Zuid-Afrika

2015: Nieuw-Zeeland

2011: Nieuw-Zeeland

2007: Zuid-Afrika

2003: Engeland

1999: Australië

1995: Zuid-Afrika

1991: Australië

1987: Nieuw-Zeeland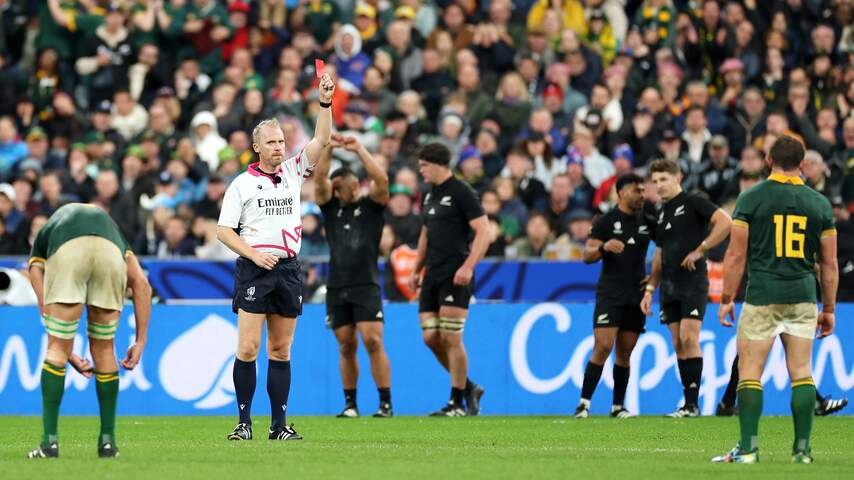 "Introvert. Communicator. Tv fanatic. Typical coffee advocate. Proud music maven. Infuriatingly humble student."