The new Diamond League season kicked off tonight in the Qatari capital, Doha. Wind was a concern for fast times in the running numbers. The pole vault had to be canceled because it was too dangerous.
The opening slogan literally started at Khalifa Stadium in Doha. Wind was a concern for fast times in the running numbers. Certainly in the middle and long distances, there was a noticeably reluctant race.
In the 400-meter hurdles, Brazilian Alison dos Santos managed to adapt well to difficult conditions. Dos Santos, only 21, blew up the opponent with a header International Performance of the Year with a meet record of 47″24.
The world record (45″ 94) for Karsten Warholm is still a long way off, but the athletics season is still young and conditions have been far from ideal.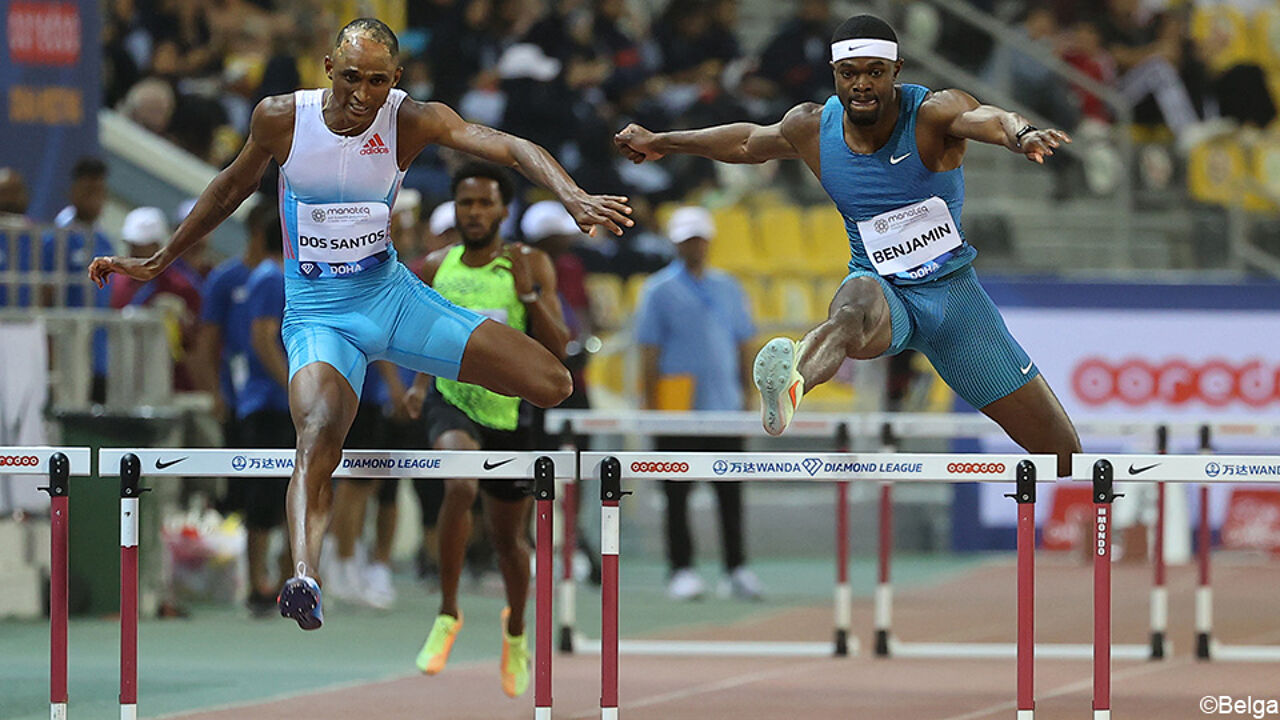 Alison dos Santos beats Ray Benjamin in the low hurdles.
In the 200 metres, American Noah Lyles raced a 19-inch 72, but was powered by a bit of tailwind (+2.1m/s).
For women, the wind remained calm for some time. With Gabriel Thomas (21″98), the victory went to the United States again.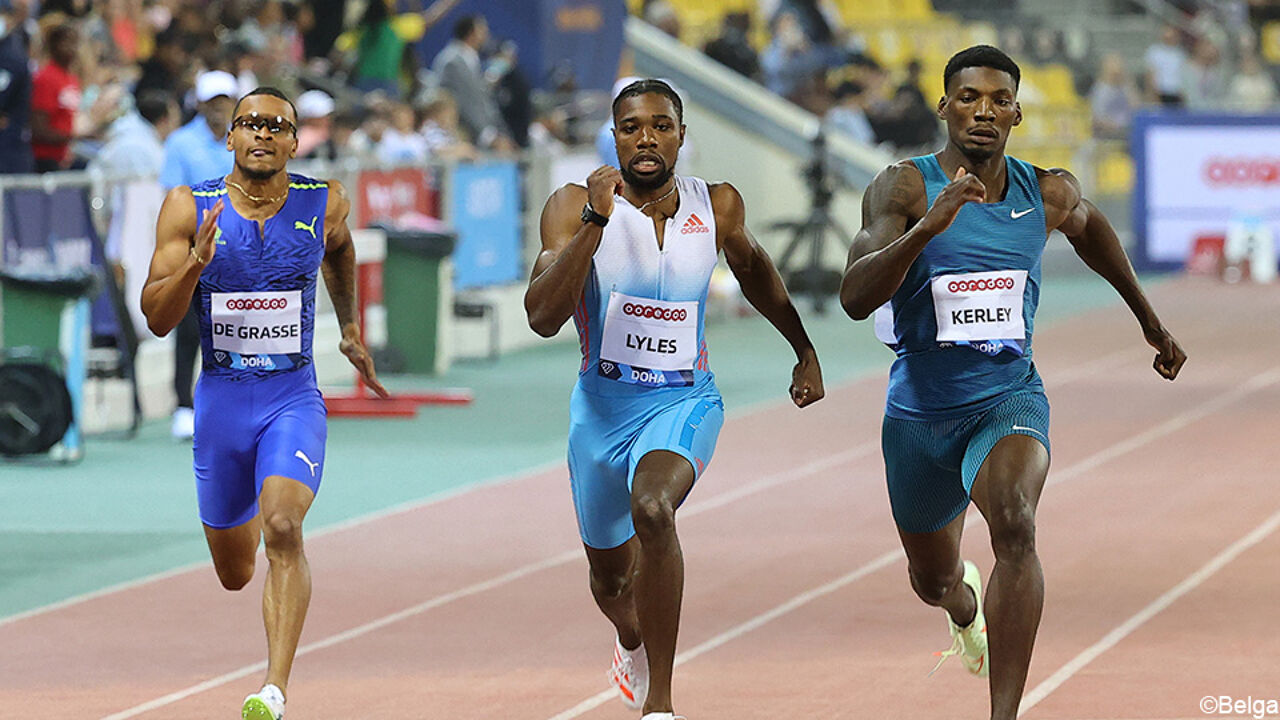 Andre de Grasse, Noah Lyles and Fred Curley ran the 200 metres.
The wind has also thrown a wrench in the works at many camps, only javelins who loved seeing that happen. Anderson Peters of Grenada threw the javelin by 93.07 metres, which is good for a fifth achievement of all time.
The men's world record has been set since 1996 by Czech Jan Zelezny with 98.48 metres.
There is no Ben Brothers in business yet

The pole vault did not fly across Khalifa Stadium. The wind put an end to it.
Ben Broders, the only Belgian on the list of participants in Doha, will be in action tomorrow. Then try pole vaulting again.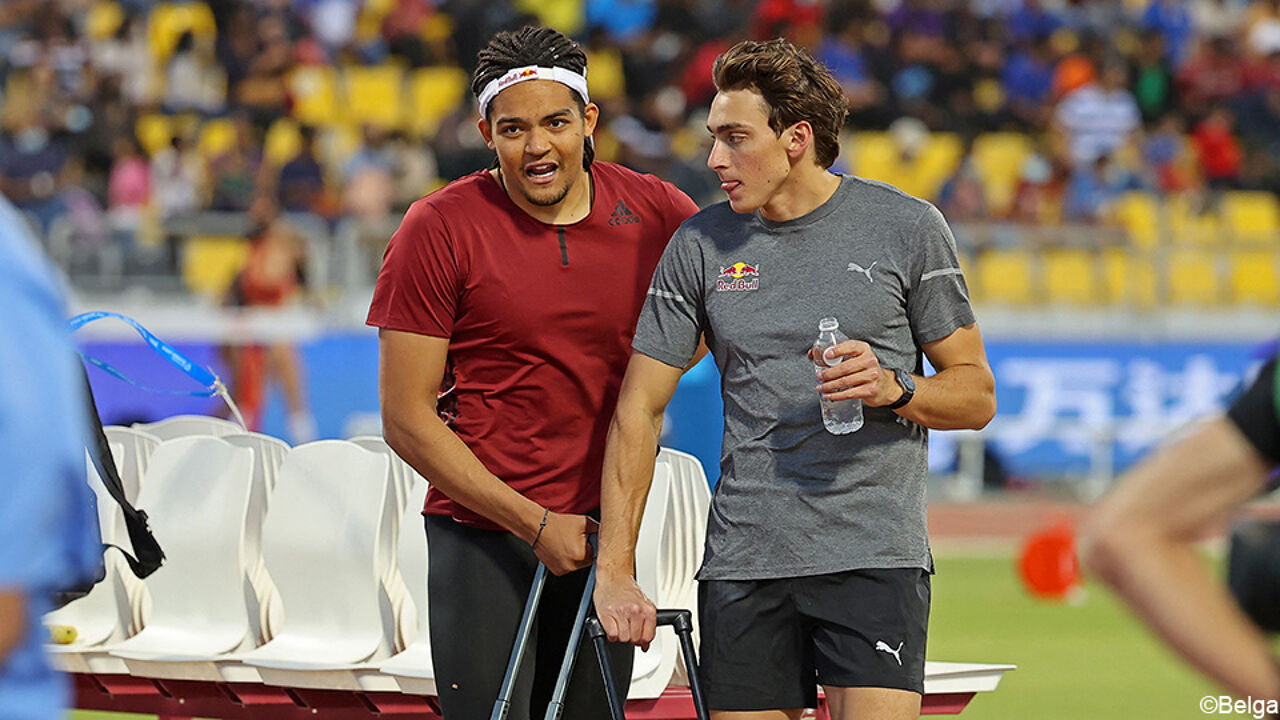 Armand Duplantis (r) pole stick phenomenon.
Men's results
200 meters
1.
Noah Lyles (USA)
19″ 72
800 meters
1.
Noah Kibet (Ken)
1'49" 08
1500 meters
1.
Abel Kipsang (Kane)
3'35" 70
400 meters hurdles
1.
Alison dos Santos (Brazil)
47″ 24
Church tower 3000 meters
1.
Sofiane El Bakkali (March)
8'09" 66
High jump
1.
Sangyeok Woo (ZKo)
2.33 m
javelin
1.
Anderson Peters (ON)
93.07 pm
pole vault
Delayed
women results
200 meters
1.
Gabriel Thomas (USA)
21″ 98
400 meters
1.
Marilyde Paulino (Dome)
51″ 20
3000 meters
1.
Francine Nyonsaba (Br)
8'37" 70
100 meters hurdles
1.
Kendra Harrison (USA)
12″ 43
triple jump
1.
Shanika Ricketts (jam)
14.82 PM
Shot Put
1.
Chase Ellie (USA)
19.51 pm
"Reader. Unapologetic web fanatic. Student. Beer buff. Social media scholar. Alcohol advocate."