Troyes will host the fourth round of the Cycling World Cup on Sunday. The city in northeastern France is a newcomer to the WB circuit. We contacted organizer Clément Philippon to present his competition. "Laurens Sweeck and Thibau Nys are my favorites on the track which is going well."
Troyes rose from the French Cup to the World Cup. "Last year Gerben Kuypers won the cyclo-cross race on the same track," Philippon immediately begins with a fun Belgian fact.
"It's a circuit that's about 3 kilometers long and it curves really well, probably one of the best curves on the circuit. There's a little difference in elevation, so you could call it a flat cross. It's not comparable to something like Namur, because it's an example."
"But we also incorporated some technical elements with the walkway, stairs and beams to make it a little more challenging."
"The surface is almost 100 percent grass, and there is some asphalt at the beginning and end."
(Read more below the picture)
"Crosscross has made a comeback in France in the last 4-5 years, thanks to Steve Chainel."

At the beginning of this month the European Championships were also held in Bonchato. The French organizer says cross is alive and well in France: "The discipline has started to pick up again in the last four to five years. It has been somewhat overshadowed by road cycling and mountain biking."
"In recent years we have had a good ambassador in Steve Channel, who with his team, which is unfortunately no longer around, has done so much for cross country and provided a second wind."
"The French have rediscovered the sight of the Cross. Every Sunday we see more and more people coming to see the Cross, as well as more and more participants."
Philippon expects between 8,000 and 10,000 spectators to attend on Sunday: "Although it is difficult to determine in advance, because admission to our cross has always been free."
However, no Frenchman will win on Sunday. Philippon is considering a new Belgian winner after Gerben Kuipers.
"Based on the World Cup, the prestige he has enjoyed in the last few weeks and given the changing personality, someone with the necessary strength will step up. I'm thinking Lorenz Swick or Thibaut Ness."
I'm targeting Laurens Sweeck or Thibau Nys for Sunday.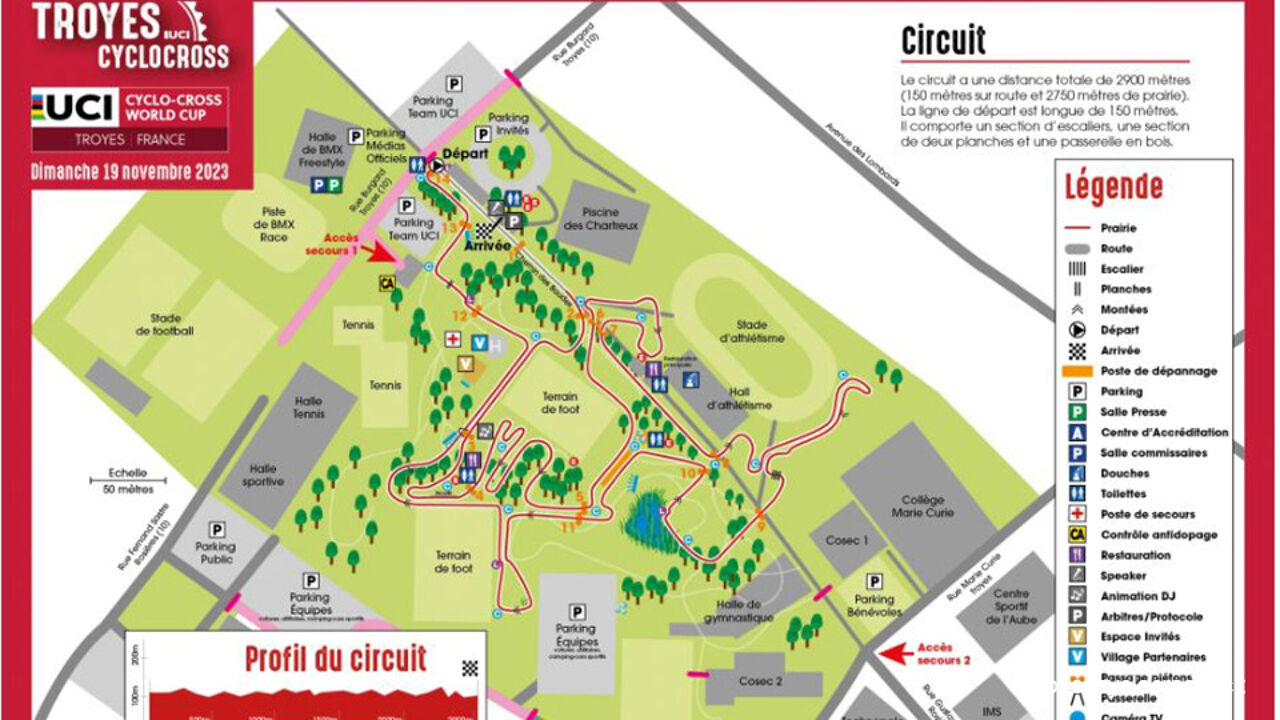 "We – like the UCI – are worried about the World Cup."

There is currently some buzz in the 14-round World Cup finals. There is unrest among some organisers, because riders sometimes dare to skip qualifying, like Thibaut Nys last week in Dendermond. This led to criticism from UCI president David Lappartient.
Riders complain about the crowded programme, and the UCI wants the best for participation everywhere and is concerned about cancellations. The UCI even suggested that no World Cup competitions might also mean no World Cup.
"We're worried, too," Philippon says. "We have the current best riders in the field here: Nice, Swick, Iserbyt… although it is a shame that we do not have Van der Poel, Van Aert or Pidcock at the start."
"We have the impression that the riders neglect the World Cup a little. Of course they have their reasons and they are champions who ride a lot all year round."
"I agree with the UCI that a solution must be found so that the World Cup remains a true World Cup and its importance is clearly visible in the calendar."
"This is actually our first time in the World Cup. I hope the World Cup will be here again and we will have all the great Cross champions at the start."
We have the impression that the riders are neglecting the World Cup a little. I agree with the UCI that a solution must be found
"Reader. Unapologetic web fanatic. Student. Beer buff. Social media scholar. Alcohol advocate."