Matti Verhaegen is a Man Spring Cycling Manager. His VanAvermatti totally led the other 37,920 participating teams. His secret: "Don't think too much and choose riders I like to see busy."
Matti Verhaegen is a racing fanatic. His overall win on Sporza Cycling Manager was not out of the blue.
"I watch racing closely and have a race bike at home that I passionately put to the test at the weekend. Two years ago, for example, I rode 1,000 km from the Kom Op Tegen Kanker."
I don't think Tosh knew he wasn't in my squad.
Verhaegen also has connections in the world of cycling. At a family party, he sometimes bumps into his cousin Tosh van der Sandy, a pro at Lotto Soudal.
A spy in the flock? "No, Tosh has nothing to do with that. He didn't know I was participating in Sporza Cycling Manager. I don't even think he knew I had left him out of my choice. I always book a spot for him for the big tours."
Matti Verhagen (left), Tuch van der Sandy (right)
"My tactical? Stick to my first idea."

Sporza's experienced bike managers are familiar with it: this eternal doubt on the eve of Omloop van het Nieuwsblad. 3 adults? Van Avermite or Nicene? Another runner or a class specialist? Already a climber on my team?
Matti Verhagen did not bother her. The 27-year-old winner had an alternate tactic: "I already have some experience with predictions and now I already know you shouldn't really think too much."
I stick to my first choices, never think twice and go for the riders I really love seeing.
"I stick to my first choices, never think twice and go to the riders I like to see really busy. At one point I had to choose between Woods and Gaudí. Then I chose Gaudu because it appealed to me the most."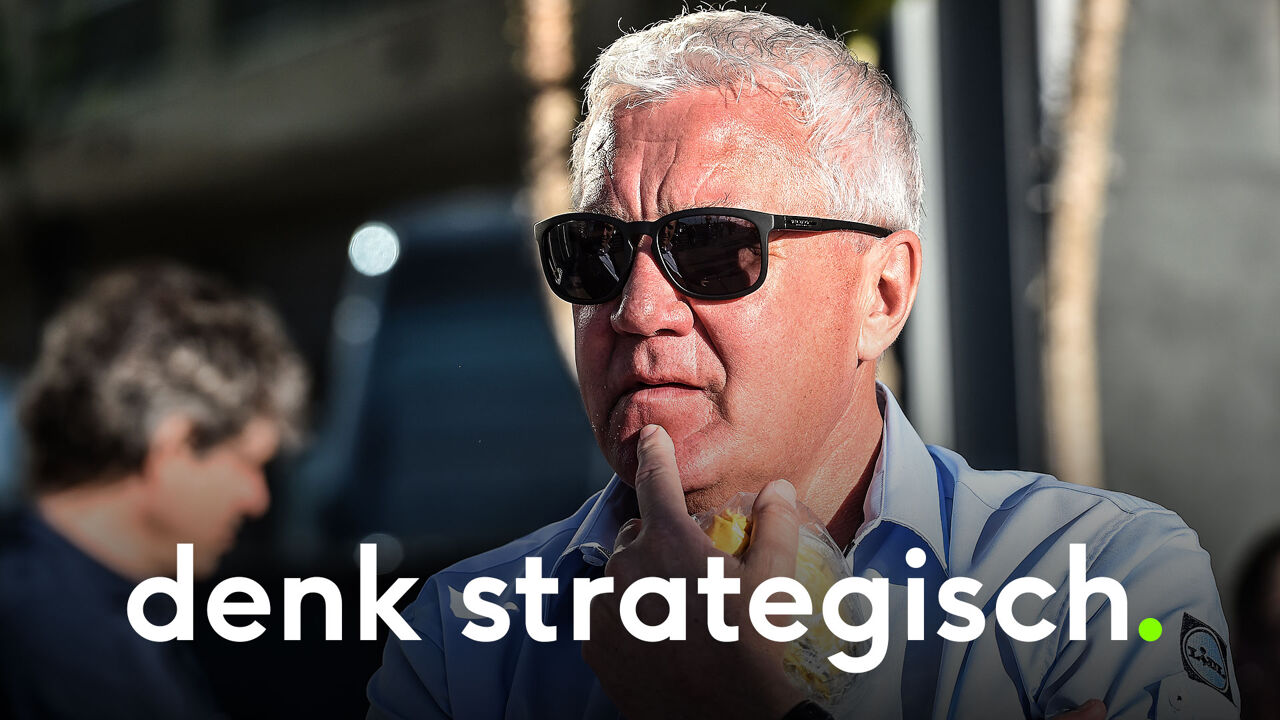 The Recipe for Success: "The Big 3 and many all-rounders"

"I included the Big Three in my squad anyway. They were the favorites wherever they started. If you want to win this year, that was necessary."
"In addition to the Triple King, I basically picked players in all respects like the talented Pidcock, the Belgian link Stuyven and Van Avermaet. I had the latter of course …", says the foreman. Vanavermate.
"I also billed myself because I wanted the most Deceuninck-Quick Step riders in my choice. They are always the Spring Team. In addition to Alaphilippe, I also chose Asgreen, Sénéchal and Ballerini."
Definitely wanted 4 riders from Deceuninck-Quick Step.
In addition to the big names, Verhaegen also has had a few successful black-white birds: "Jake Stewart and Ethan Hayter, for example, are both very fast. I also noticed Robert Stannard last year and also heard promising things about Livyns."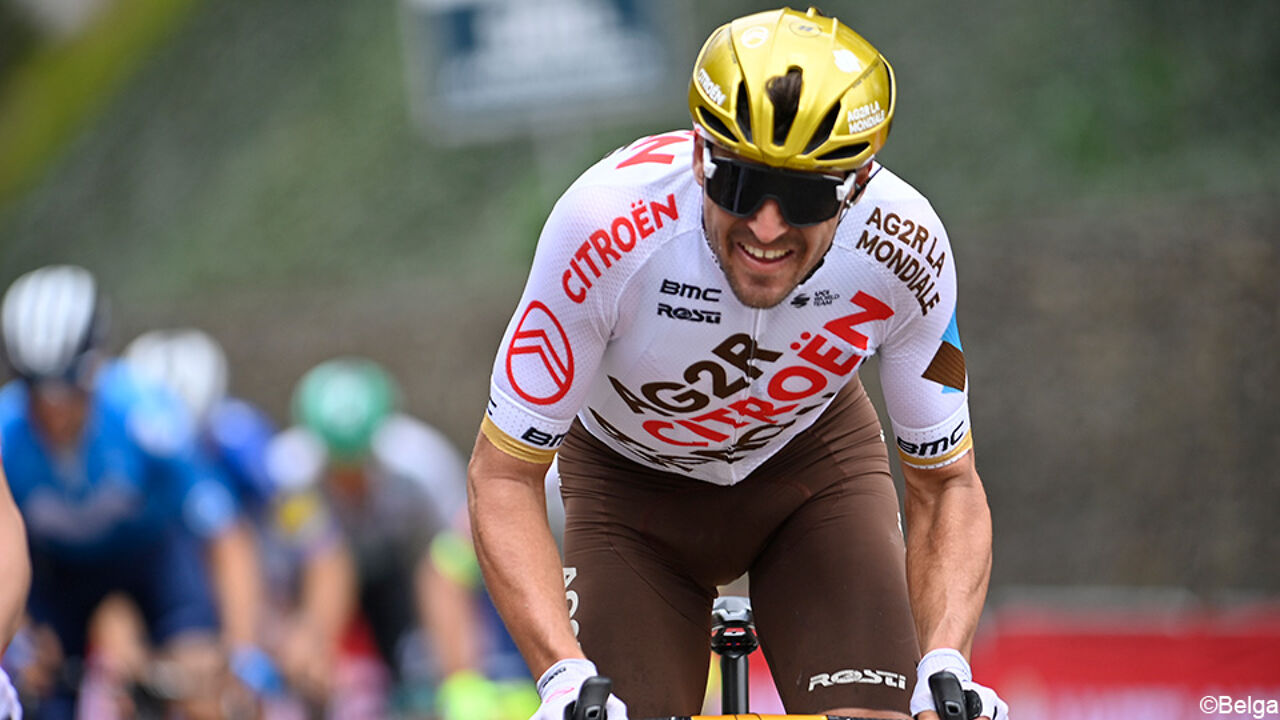 First the pebbles, then the transport.

"My primary squad was actually built throughout the spring up to the Flanders Tour. My focus was also mainly on the cobbled classics. Sprint races like the Scheldeprijs and Bruges-De Panne were less of an interest to me."
This tactic has also paid off for the new winner: "I entered the top ten with 389 points (!) During the round. I have yet to make a single transfer for the Ardennes classics."
My transfers after the tour gave me victory.
"I threw Michael Matthews for Brabantse Pijl and Roglic and Gaudu for the Amstel Gold Race and Schachmann for the Walloon stock. I was actually going to go to Pogacar, but because of Corona problems I didn't risk that."
"With these transfers I made the difference. Week after week, I advanced in positions. On the penultimate day of play I was in the lead."
"After Liège-Bastogne-Liège, it was really afraid to wait. So all of a sudden I got a message from a friend who told me I had won. The relief was great. My cousin Tosh van der Sandy was also there to meet me. Congratulations."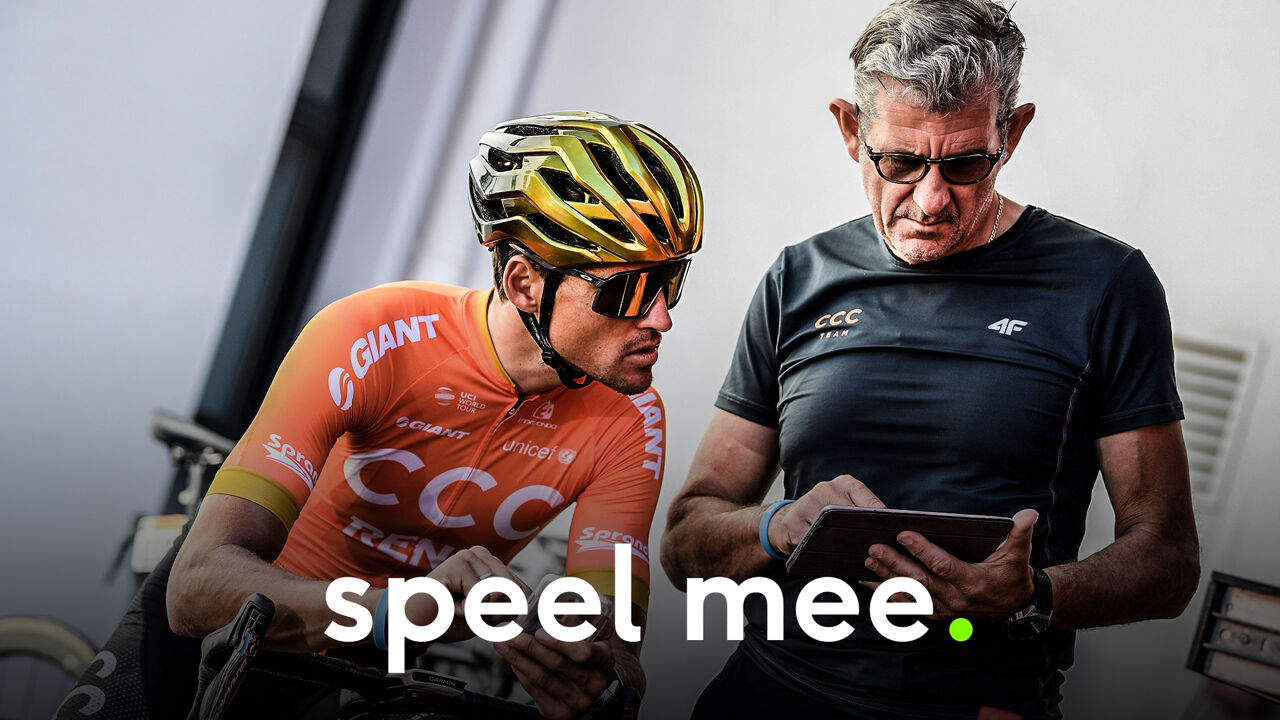 Better next year? Here are some tips from the winner:

Make sure to select the Big 3 when they get back in shape
Choose strong all-round players with many matches on the counter
Take advantage of your transfers in the Ardennes
Don't forget Pogacar, Pidcock and Asgreen next year!
"Reader. Unapologetic web fanatic. Student. Beer buff. Social media scholar. Alcohol advocate."