With the win against the USA, the Netherlands put an exclamation point on the back of an almost perfect week of tennis in Glasgow, Scotland. The Netherlands beat Kazakhstan, Great Britain and the United States in quick succession. This is the first time since 2005 that the Netherlands has joined the top eight tennis nations. In the final week in Malaga, a clash with Australia or Germany awaits later this year.
At the Emirates Arena, Haarhuis's side got the better of themselves at times. Especially the victories against the famous and very powerful Great Britain and America caught the imagination. Leader Botic van de Zandschulp has already beaten British number eight Cameron Norrie on Friday. On Saturday he thinned again, leaving the American Taylor Fritz (ATP-12) with no chance: 6-4, 7-6.
Van de Zandschulp showed his best side again. He dictated the game against Fritz and dared to differ. His heavy blows are often too powerful for the American. Otherwise, he surprised him with excellent drop shots. Fritz's sometimes pessimistic attitude betrayed that he too had no answer to the Dutchman's strong performance at world number 35.
Greek footprint

The Talon Greek track already put the Netherlands ahead. The world number 48 underlined his strong performance in Glasgow with a convincing win over world number 29 Tommy Ball. The tennis player from New-Wennep performed well and managed to break his American opponent 5-5 in the first set. He pulled towards the set.
In the second set, both tennis players had to concede several break points. But more often than not, both managed to get away with it, so the tiebreak had to provide a solution. A concentrated Greek track lead 6-1 against a sometimes indifferent looking Paul. He cashed in his third match point with an ace. "I'm very happy that I played against good opponents this week," said the Greek track.
Wesley Koolhof and Matwé Middelkoop lost the doubles final to Rajiv Ram and Jack Sack in three sets on Saturday evening: 4-6 7-6 (3) 6-4.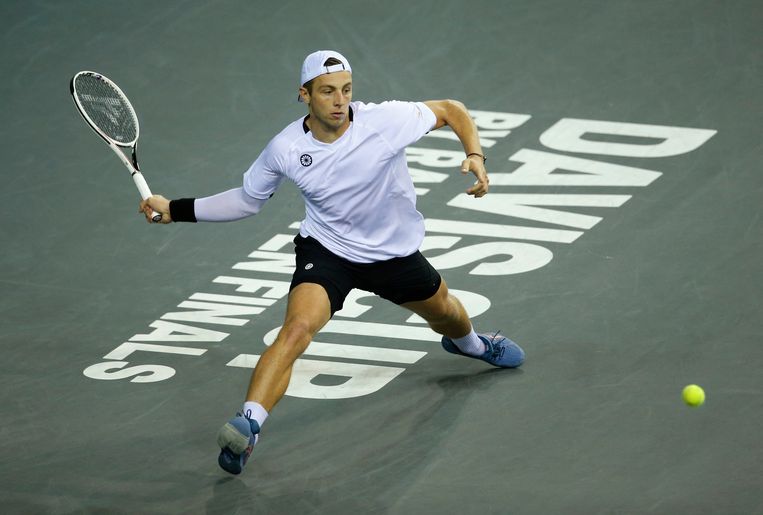 "Introvert. Communicator. Tv fanatic. Typical coffee advocate. Proud music maven. Infuriatingly humble student."