A Turkish rebel police agent was shot and killed by other agents after the attack. Before the agent, Mevl மெt Mert Aldintas, opened fire on the Russian ambassador, he said, 'Allah is great. Do not forget Aleppo, do not forget Syria! 'He mentions the Russian bombing of the city after Moscow sent troops and planes to keep Syrian President Assad in mourning.
The incident attracted extra attention because a photographer from the AP news agency recorded the attack. The attack, according to the Turkish government, was aimed at undermining relations with Russia, shortly before a meeting in Moscow to discuss the civil war in Syria. The relationship was already strained after Turkey shot down a Russian warplane earlier because Ankara said the plane had violated Turkish airspace.
According to the Turkish Public Prosecution, the network of Bethullah Golan, a cleric who fled to the United States, was behind the attack on Karlov. He is also seen by Turkish officials as being behind the failed coup against President Recep Tayyip Erdogan in the summer of 2016.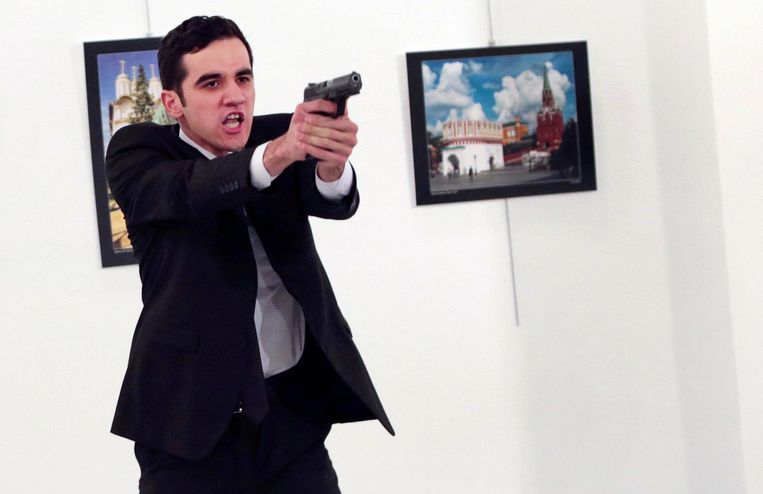 Initially, the organizers planned to attack the Russian ambassador to provoke chaos and prepare the country for a plot against Erdogan. But Karlov did not show up at the time.
One in five people sentenced to life is said to be a former security agent who oversaw the ambassador's corridors for Kulan staff. In addition to the five members who were members of the Kelen movement, which was declared a terrorist organization by Turkish authorities, eight more suspects were sentenced to seven to ten years in prison.
Since the failed coup against Erdogan, tens of thousands of people have been arrested in Turkey and hundreds of thousands have lost their jobs on charges of links to the Kulan organization.
"Introvert. Communicator. Tv fanatic. Typical coffee advocate. Proud music maven. Infuriatingly humble student."