The 100th episode of the De Tribune podcast deserved its fireworks, and Filip Joos and Wim De Coninck took care of it. For example, a story about England captain Jordan Henderson exploded with analysis about the importance of Axel Witsel in midfield with the Red Devils.
Download the De Tribune podcast

"A lot of attention to Axel Witsel"

Despite the serious injury, national coach Roberto Martinez included Axel Witsel in his selection of 26 players. This was a defensible choice given the three extra players each country could bring in, but Philip Goss doesn't understand that it's still up to Poitsel before he gets fit.
"I am amazed at the way the national coach communicates with Axel Witsel," said Jos. "I think a lot of attention is being paid to him. As a coach, I wouldn't do that to make the absentee so important."
"Lender Dendoncker is going to play the first two games, right? How should this boy feel? I thought Dendoncker played really well against Croatia. I don't think it would be nice to say Witsel would be in the team for the third game. Wait though."
How should Dendoncker feel? I thought he played well against Croatia.
"I read that Martinez compared Witsel to Ngolo Kante. Then we're off track, aren't we? If you're missing Kante, then as a national coach you can say you're really missing someone. But even then Didier Deschamps wasn't doing that who-that."
"The situation around Eden Hazard is exactly the same. Yannick Ferreira Carrasco's best position is that of Eden Hazard. I hold Hazard in my heart because he gave me great moments in football, but at the moment Hazard doesn't have that yet. Croatia was all he is not." In short: just bad."
"How to deal with Witsel and Hazard is a real dilemma. I understand that somewhere given their past and the fact that they are also 85% good. But if this goes through, the Red Devils have a really good group. From that, if Hazard starts, his brother won't start. Thorgan".
"The Tielemans scene, which made Lukaku excel"

Filip Joos compares Hazard and Witsel's position to that of Sergio Ramos in Spain. Ramos is the captain and icon of La Roja, but he stayed home as he barely played in 2021 due to injuries.
"Leaving Hazard and Witsel at home is a defensible choice. I understand Roberto Martinez doesn't. A year ago I had announced that a crazy person said leaving these two at home, but after what happened this season…"
"Luis Enrique (Spain coach) left them at home. It's a diabolical dilemma."
Every time Lukaku could get the ball, he got the ball from Tielemans. You have to do it with Lukaku, keep him in the game.
"I think we make Witsel indispensable. In Dendoncker I see a kind of American football. He pulls off really hard and keeps chasing, so the Tielemans comes in at the bottom of the field, but he breaks free from the ball."
"I think Witsel's only drawback is his long horizons. He's a pro at short tapping and wide play, which is sometimes necessary. But Tielemans hit a few long balls and Lukaku was also able to excel."
"Every time Lukaku could get the ball, he got the ball from Tielemans. You have to do that with Lukaku, and keep him in the match. Antonio Conte did it also with Lukaku at Inter."
"Lukaku faded in the World Cup semi-final against France. He was in a cage and no ball came."
"Again, if Witsel is fit, I'll put him in too. But the best players in the world in our squad are Courtois, Hazard, De Bruyne, Lukaku. Witsel doesn't have that level. He's at Jan Vertonghen's level. A great footballer."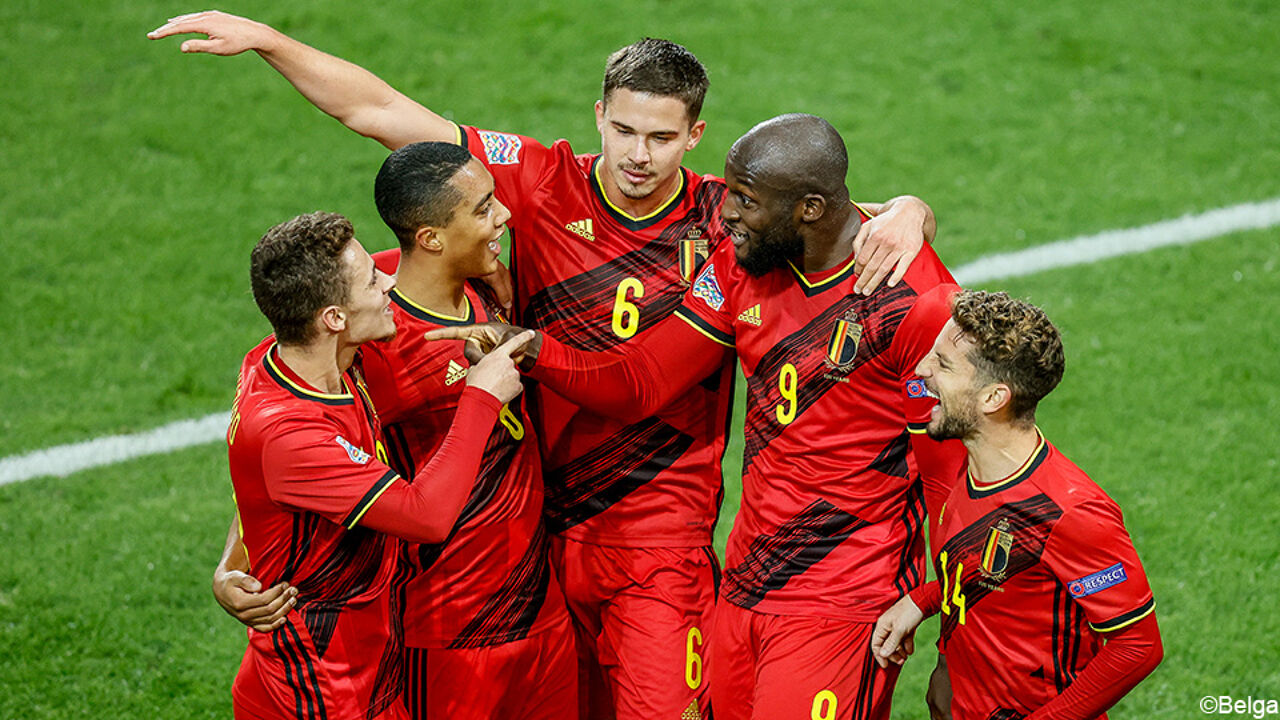 "Reader. Unapologetic web fanatic. Student. Beer buff. Social media scholar. Alcohol advocate."