Marathon runner, Queen Nairt, has just completed a successful 4-week course in Kenya and, after visiting the Climate Chamber in Ghent, made some time for the press before traveling to Japan on Saturday. He said, "I'm doing well." "If that's not the case at this stage of preparation, you're not in great shape."
Since Friday Queen Nairt (31) Back in the country: "Now I'm in tough days in terms of training after the hike, but it's still going very smoothly. We have to get through this for 10 days and so it's mental work towards Sapporo." There, 1,000 kilometers from Tokyo, the marathon will be held on August 8.
What was he doing in Kenya? "I was in Iten, the running district in Kenya, where all the top performers are. My day seemed like a professional athlete's day: sleeping, eating, literally training. Nothing else."
"I didn't visit anything there, I didn't need to. I trained so well that I was glad I could go to bed after dinner. That's a good sign."
"It was my first time in Kenya, so I decided to play it safe. There is no luxury there, but I stayed in a Belgian hotel with regular showers." So showering under a "pipe" like Bashir Abdi in Ethiopia was not one of them.
"It was my first time, but definitely not the last. We're already making plans again." (read under the picture)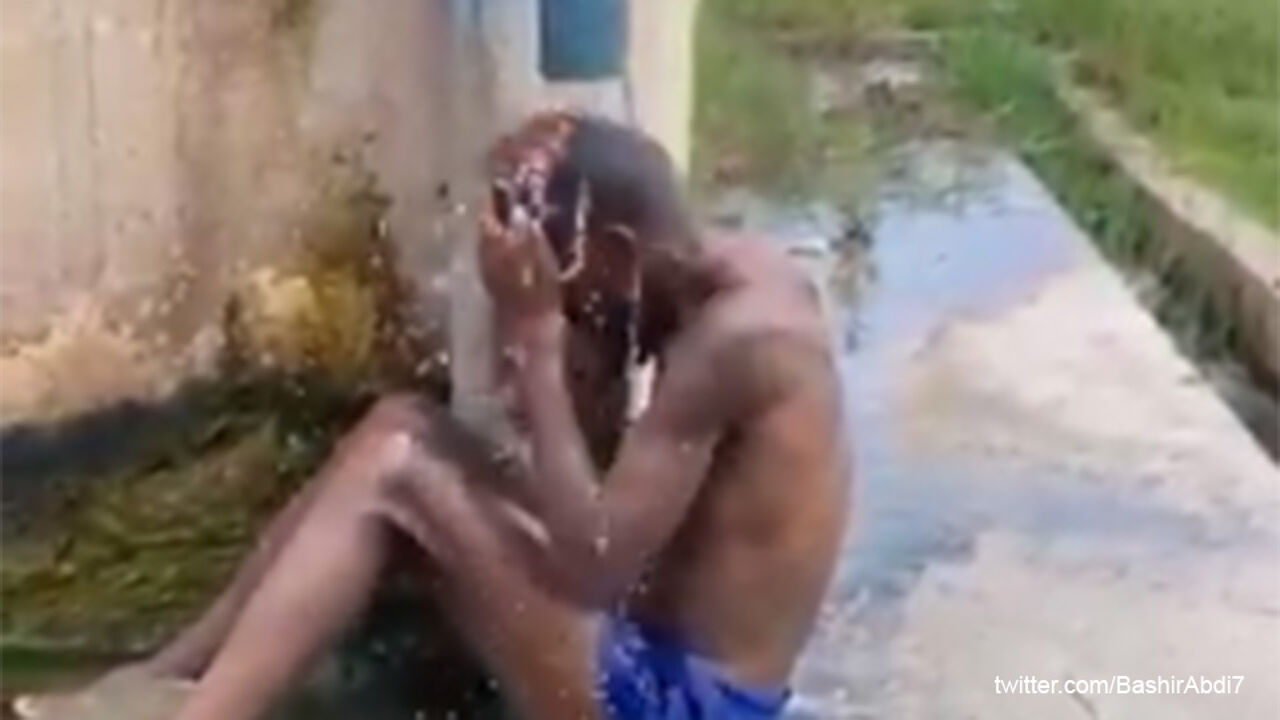 Bashir Abdi in Ethiopië.
"I dream about gold, but I feel good when I got everything from it in 20th place"

For games, Naert makes a lot of sacrifices, for example, he became a father for the second time only a few months ago. Sister to 4 year old brother. He left these two people behind for a month.
"It was very difficult. Not only for me, but also for my wife. My daughter was 10 weeks old when I left. I am glad she still knows me and can smile when she sees me again. It did something for me."
His family was also the reason why Nairt chose Kenya. "Then I could be home for another week. The first plan was to do four weeks at altitude in America, then one week at sea level in America and then two and a half weeks in Japan. But that was a long way from home."
"You don't have jet lag with Kenya, so I can go home for a while. It's a little harder: eating, sleeping and training isn't possible here for a week. But you get a lot of energy back from those 2 little pagads and from my wife I needed to do this The last mental flick towards Tokyo."
Seeing 2 pagadards and my wife for another week gives me the mental flick I need.
What does Nirt expect from the games in sports terms? A few months ago, he ran a half marathon PR and talked about the best Queen Nerd.
"Now I also have very good preparation. I was able to do whatever I wanted. My body is ready and I am mentally prepared for that. So there is also a very good Queen here."
"I'm going there to do my best. I still have 3 weeks to go and I want to peak when I need to be there. It looks good, but it's still a marathon."
"The weather will be critical." In Sapporo it is less hot and humid than in Tokyo, but there is still a big difference here. This is why Nairt will be visiting the Ghent University Climate Chamber several times this week, working at 33 degrees and 72% humidity.
"It's so heavy, I'm still sweating now," Naert said during the interview. "It is better to prepare in very difficult conditions. We have chosen a very good condition. This also allows you to adapt better: to the course, to the weather, to jet lag."
Nirt dreamed of a gold medal or medal. "But this isn't given to everyone. There are only 3. The dream is different from the reality. I find it hard to appreciate. I haven't seen the list of participants yet."
"A top 16 or better 8 would be great. But if I'm 20 now and I've done everything I can and had a good day, I don't think I should be disappointed. Then 19 is better than me. This is where you have to be as an athlete who can live with it." ".
Don't think about time. "It would be so heavy and hot that the time would be 0.0. The weather conditions would make it a battlefield."
The weather conditions will make it a battlefield. But we are in very good shape and therefore better adapted: to the weather, to jet lag, to the track.
View the report in the magazine:

Queen Nairt: "The weather will make it a battlefield"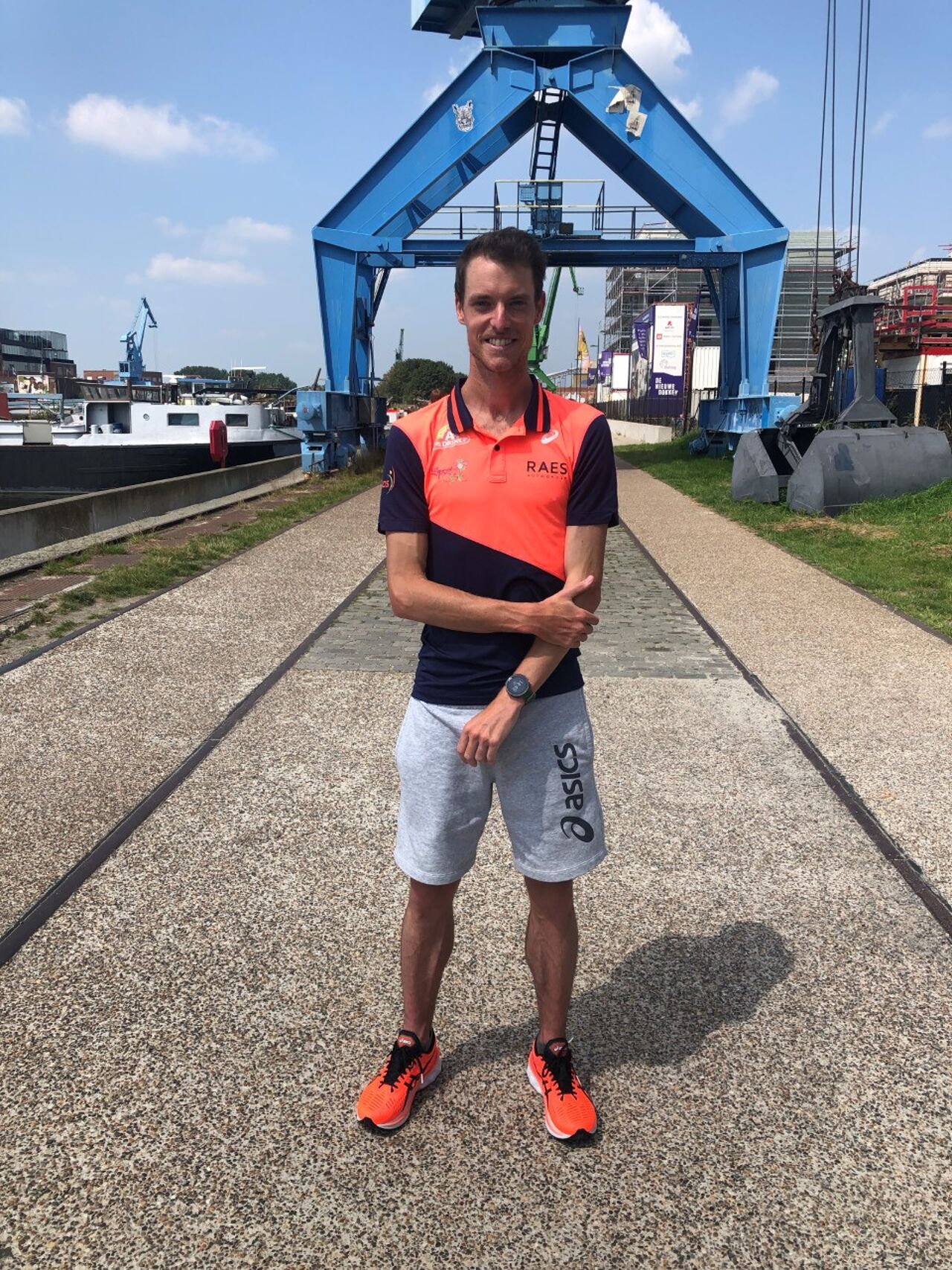 "Reader. Unapologetic web fanatic. Student. Beer buff. Social media scholar. Alcohol advocate."