Our Baptism of Fire series brings you athletes celebrating their Olympic debut. Hanne (28) and Kim Mestdagh (31) at a basketball game with other Belgian cats. "We're dreaming of a medal," says Kim Mustadagh.
Watch the episode of Fire Baptism with Kim and Hanne Mestdagh:

Who are Kim and Han?

sports: Basketball
club: The Schio (Kim) family and BC Namur Capitale (Hanne)
situation: Shooting guard (Kim) Eun striker (Han)
Achievements with cats: Bronze at EC in 2017 and 2021
The goal in the Olympics: Quarter-finals
"I thought the roof would fly during the playoffs"

In February 2020, the Belgian Cat Company managed to qualify for the Olympic Games for the first time. In Ostend, the Cats defeated Sweden. A unique experience for players.
"The qualifiers in Ostend were really great," Hanne says. "It was even one of the best moments of my career. The energy that was hanging in the room at the time was really invisible. I thought the ceiling was going to fly."
Kim will not soon forget his historic qualification: "I sometimes look at the pictures. It was also one of the last matches where there was still an audience in the stands. It was a really strong moment."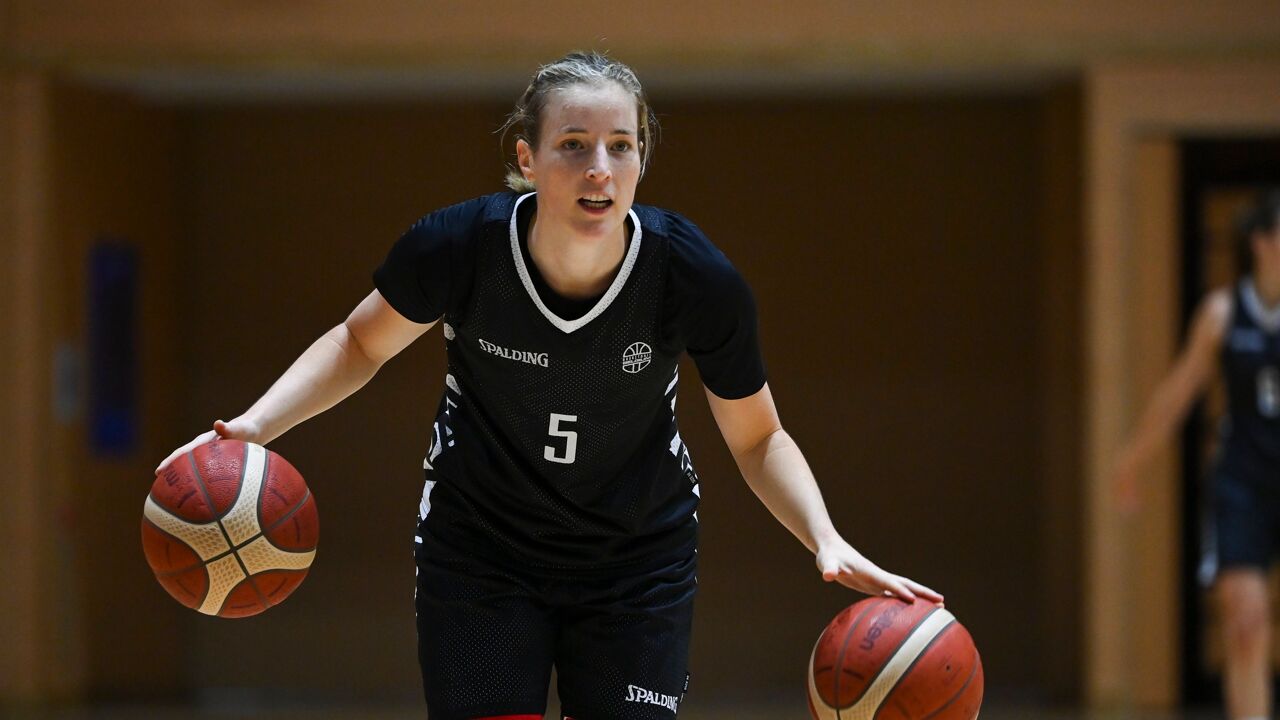 Kim cuddly prepares with the other Belgian cats for the start of the Olympics.
"Quarter-final goal, but we dream of a medal"

After their strong performance in the last European Championship (bronze), the Belgian Cats were among the favorite (shadow) candidates for the Medal of Honor during the Olympics: "The draw is definitely not easy, but it could also be more difficult," Hanna Moustadagh says.
"It would be great to experience the whole tournament. First we focus completely on the group stage and if you can survive, suddenly you will be in the quarter-finals. Then anything is possible."
"We're definitely dreaming of a medal," Kim continues. "We are definitely satisfied with the quarter-finals, it doesn't have to be more than that."
Rendezvous in Tokyo. On Tuesday 27 July, the Belgian Cat team opened with their first group game against Australia. After that, duels will certainly follow against Puerto Rico (July 30) and China (August 2).
We focus on the group stage first. If we can survive, anything is possible.
Quick round of questions:

What do you do first in Tokyo?
Han: "Eat sushi."
Kim: "Maybe I'll just sleep."
What do you look forward to most besides sports?
Han: "Look at the athletes from other countries."
Kim: "Learn about Japanese culture, although that may not be possible during the Olympics."
What kind of sushi do you like to eat?
Han: "I have a few things that I really like to eat, like sashimi and maki rolls."
Kim: "Hanne already knows all those different types, I'm not fond of raw fish."
Which Belgian would surely wish for a medal?
Han and Kim: "Matthias Kass."
What Japanese words do you already know?
Hanne: "I've already picked up a few like 'Konnichi wa' and 'arigatoo'."
Kim: "I can't get past 'Konnichi wa' right now."
"Reader. Unapologetic web fanatic. Student. Beer buff. Social media scholar. Alcohol advocate."