For the first time in its history, the Rijksmuseum in the Dutch capital Amsterdam is preparing an exhibition entirely dedicated to national legend Johannes Vermeer. The exhibition is a collaboration between the Rijksmuseum and Mauritius in The Hague.
Johannes Vermeer was born in Delft in 1632, where he lived and worked all his life. When he died in 1675, he had barely made a name for himself as a painter. Vermeer's work did not receive increased attention until the 19th century.
The quiet and introverted interior scenes he photographed with much interest in light, have grown into world masterpieces, four of which are currently on display in the Rijksmuseum. Also among them are "The Milkmaid" and "The Little Street".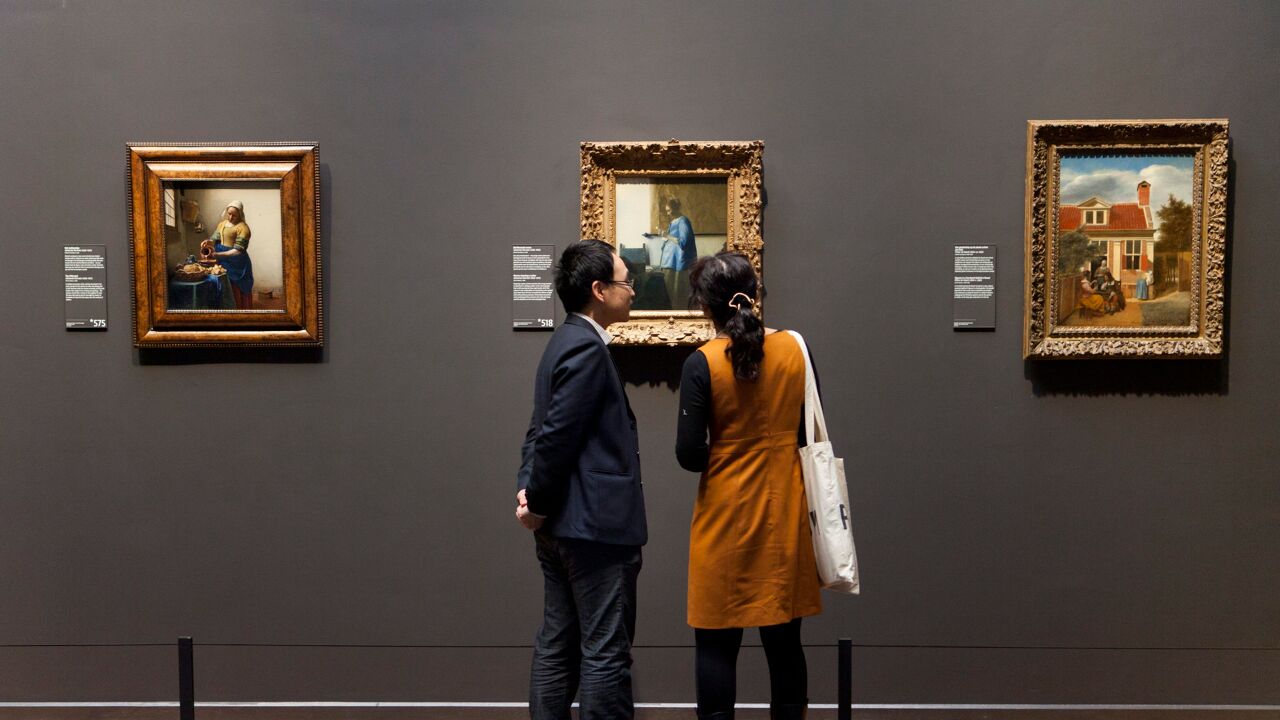 Visitors admire Vermeer's work at the Rijksmuseum. Left "The Milkmaid", right "Het Straatje".
For the retrospective, he complements the Rijksmuseum, which presents paintings he brought from various museums. These include "The Girl with a Pearl Earring" from Mauritshuis in The Hague, "The Geographer" from the Städel Museum in Frankfurt, "The Writing Woman with a Maidservant" from the National Gallery of Ireland in Dublin and "The Woman with Scales", currently hanging in National Gallery of Art in Washington, DC. In addition to these famous works, the Rijksmuseum will also borrow paintings that have not been shown in the Netherlands before.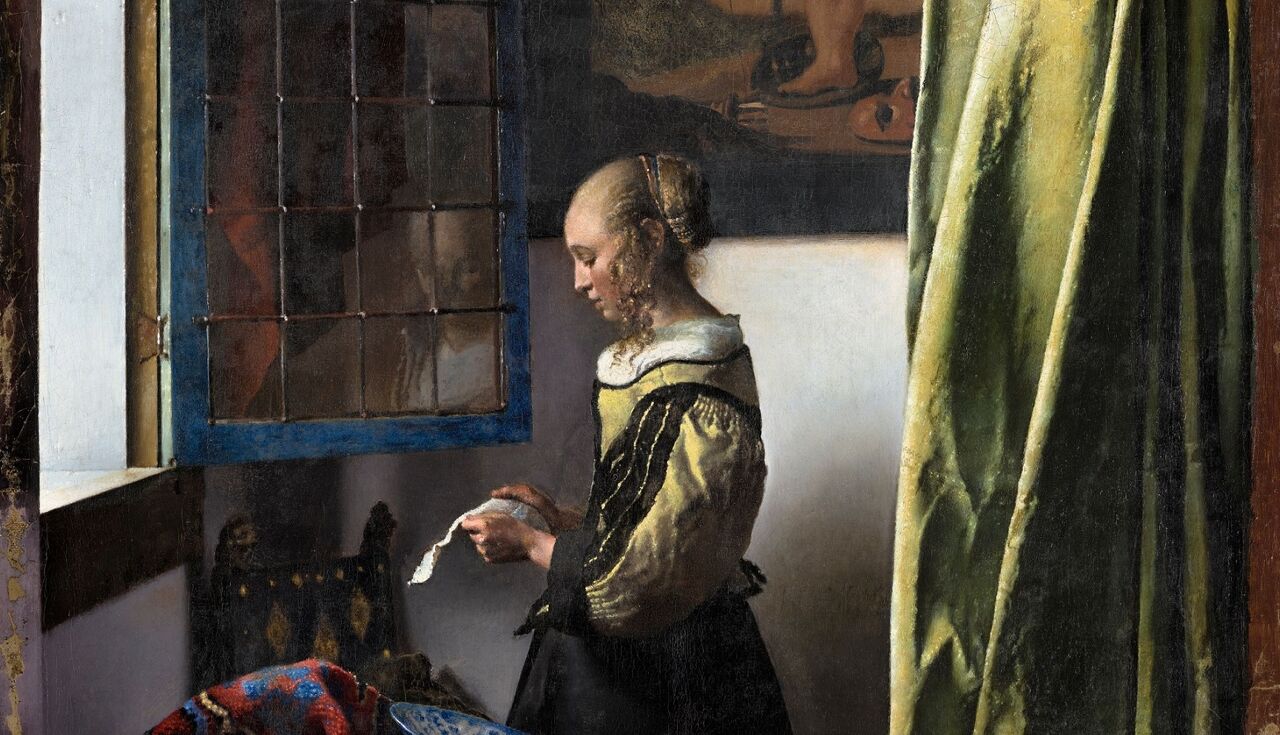 The newly restored "Woman Reading a Letter at the Open Window" from the Gemäldegalerie Alte Meister in Dresden will be shown for the first time in the Netherlands.
Old Masters Picture Gallery, SKD, Photo: Wolfgang Kreische
The fact that the Dutch Museum has managed to group all these works under one roof is, to say the least, a remarkable achievement. After all, paintings by Vermeer are not loaned by other museums except in exceptional cases. As the Dutchman left behind only very small works containing 35 paintings, his iconic paintings are among the masterpieces of every museum.
Taco Debets, director of the Rijksmuseum, finds it hard to believe that international museums are still willing to loan their pieces by Vermeer. According to Dibits, this will become less and more in the future. The Dutchman fears that the growing competition between museums will frustrate such international cooperation.
"Working now is more than I ever dreamed of."

Currently, Dibbits is trying to persuade a number of other museums to loan their painting(s) by Vermeer to the Rijksmuseum. "I think it's impossible to get them all," said the museum director, "but we already have more than I could have ever imagined." The Dutchman believed that all the paintings together under one roof could ensure that a new generation would recognize Vermeer's painting.
So Dibbits hopes the exhibition will be at least as successful as Vermeer's last major exhibition in the Netherlands. It was held in Mauritius in 1996 and has attracted more than 450,000 visitors. Therefore it remains the most visited exhibition in the Hague Museum.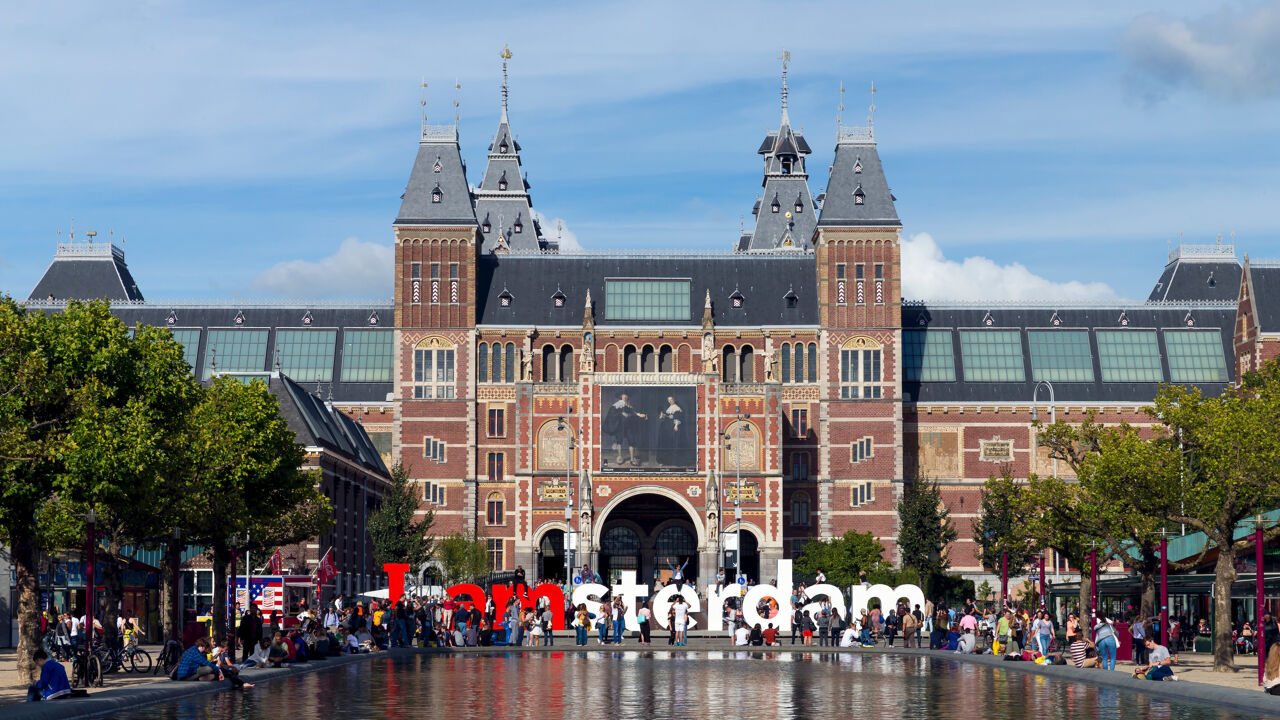 Rijksmuseum in Amsterdam.
© Photo World – creative.belgaimage.be
"Communicator. Avid web fanatic. Alcohol practitioner. Award-winning organizer. Bacon advocate."